Global investment management firm recently hired workplace design studio Peldon Rose to design their new office in London, England.
"Understanding that the pre-existing configuration of the space created an atmosphere that was dark and dated, Peldon Rose initially set to unlock the potential of the floorplate. The space benefits from large windows that allow an influx of natural light, which informed the entire clearing of the space, that included the removal of central meeting rooms that now enables light to flow freely throughout.

Additionally, open plan desking frames the perimeter of the space, allowing tenants to work with continuous access to natural light, which is linked to increased productivity and wellbeing.

Creating a central, collaborative heartbeat

At the centre of the floorplate, Peldon Rose designed an open space to host informal meetings intended to inspire agile working. Lounge seating and coffee tables were installed to encourage future tenants to gather, interact and engage in the centre of the workplace. Adding collaborative furniture such as high benches as a place to host impromptu stand-up meetings will foster further collaboration between all corners of the office while engendering a hive of activity that creates a vibrant atmosphere between teams.

Retention, restoration and reuse

Retaining the solid foundations of the space's teapoint was a key element of the brief, so here Peldon Rose integrated the existing flooring and tiles with the installation of new facilities and appliances, to create an inviting social space for tenants to access refreshments.

Furthermore, much of the client's pre-existing furniture was still as new. Furniture Consultants at Peldon Rose worked carefully to ensure that the colour and design of the prevailing furniture complemented of the new supplementary furnishings while ensuring consistency with the wider design of the new scheme.

Smart Space Technology

A key element of the project brief was the desire to include Smart Space Technology within the technical fitout of the space. Peldon Rose's in-house mechanical and electrical specialists, added Smart Space Technology to access control, lighting and HVAC. The result of this not only adds to the energy efficiency of the space, but also allows the client added control and oversight into the operational activity of the workplace."
Location: Hammersmith – London, England/li>
Date completed: 2021
Design: Peldon Rose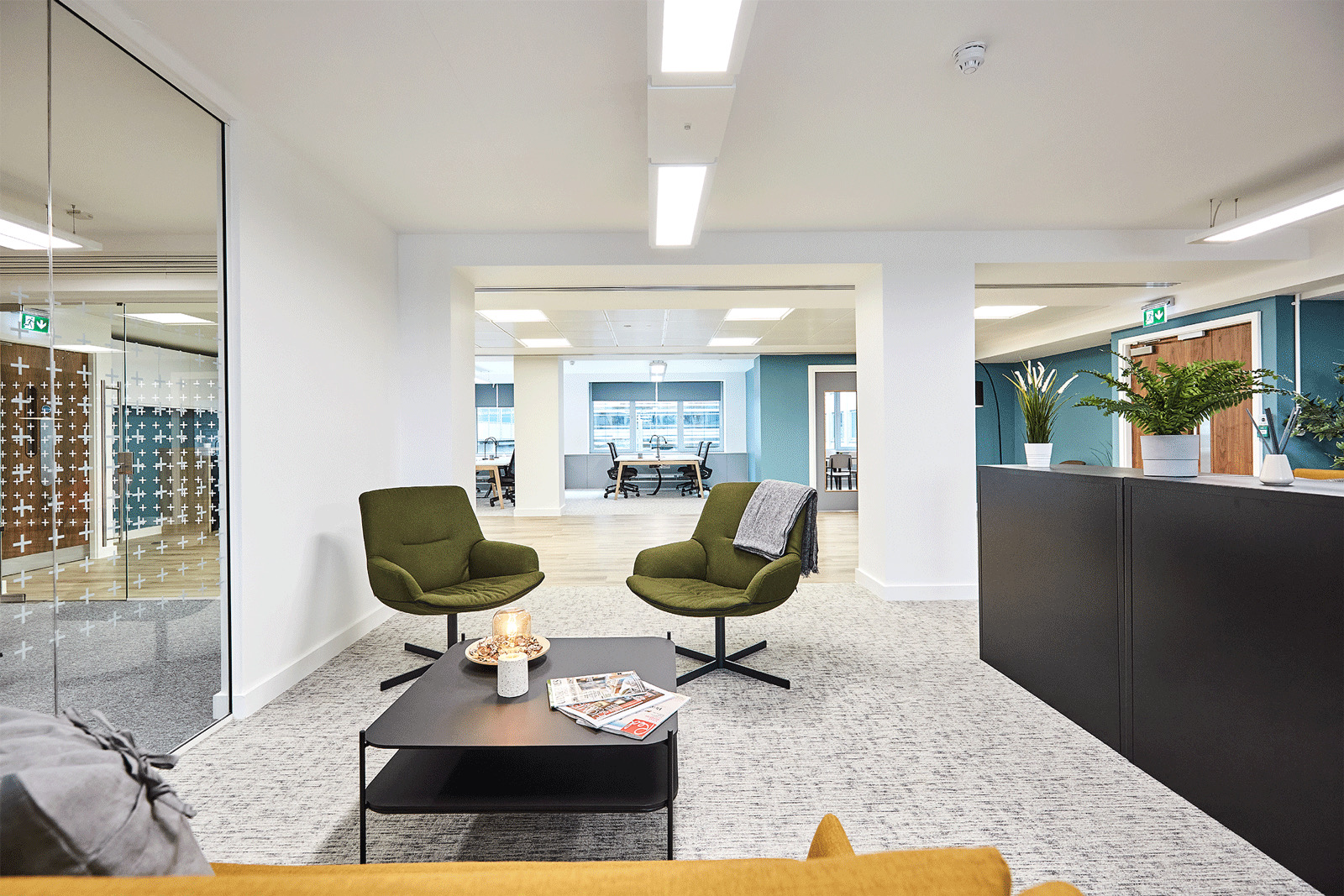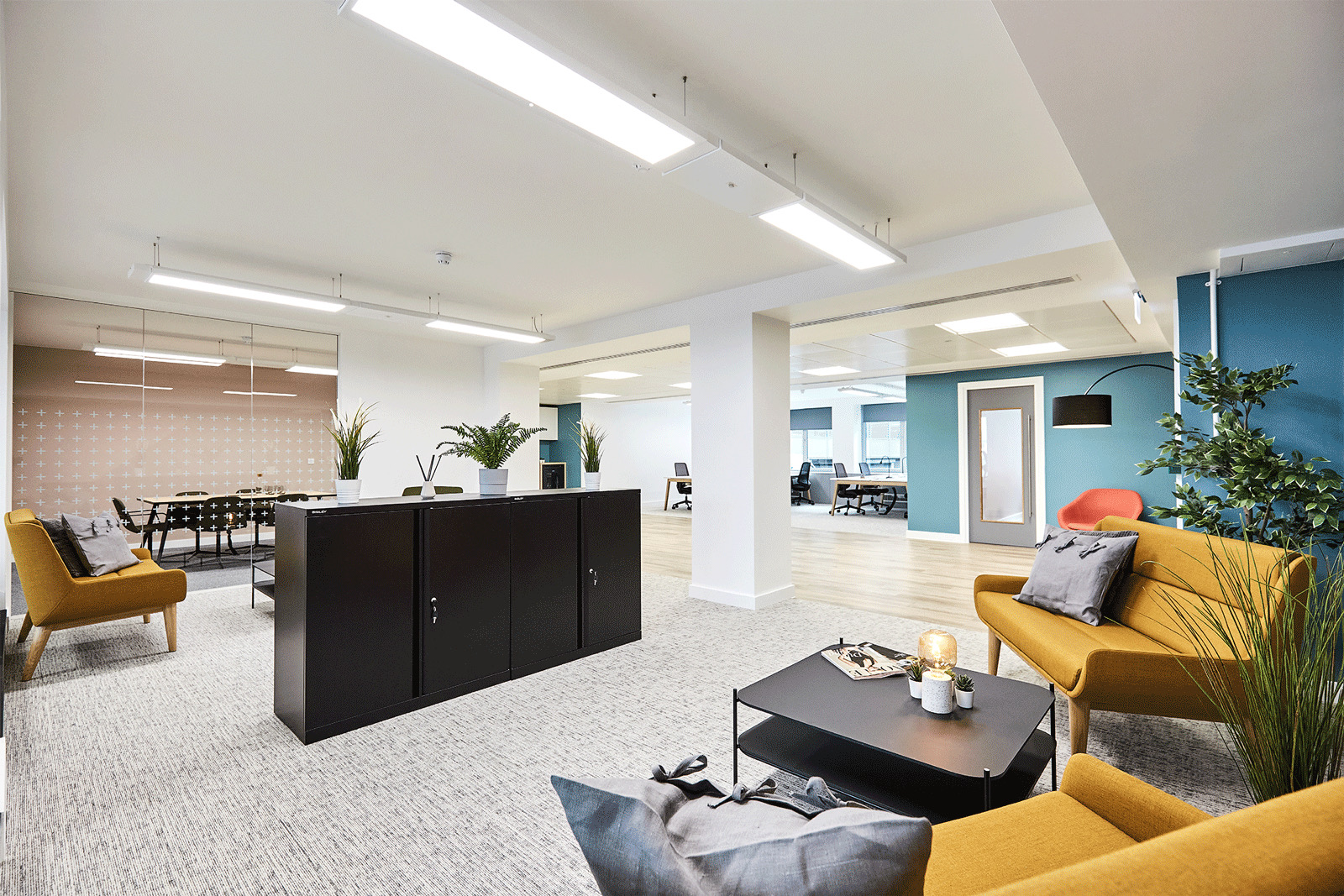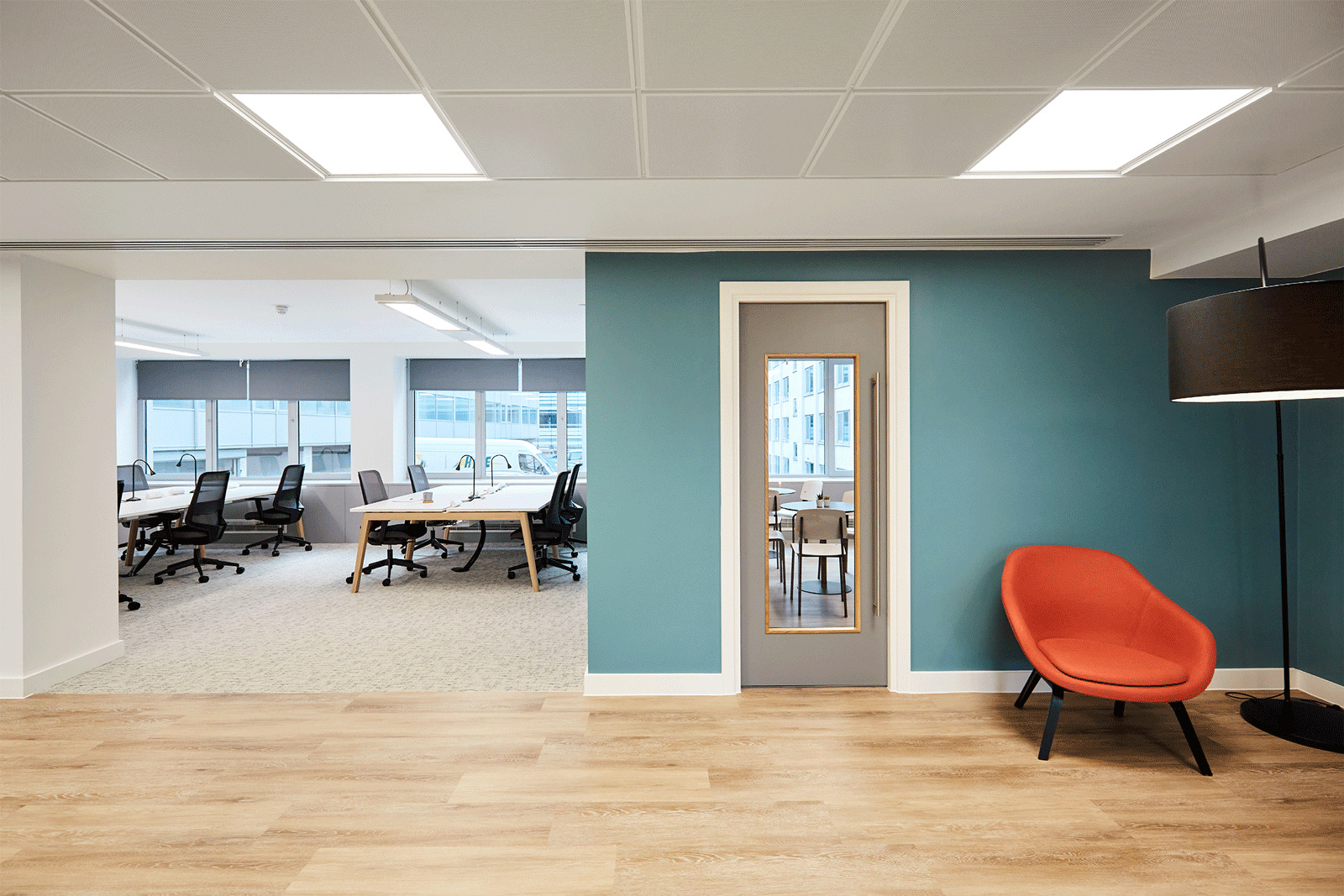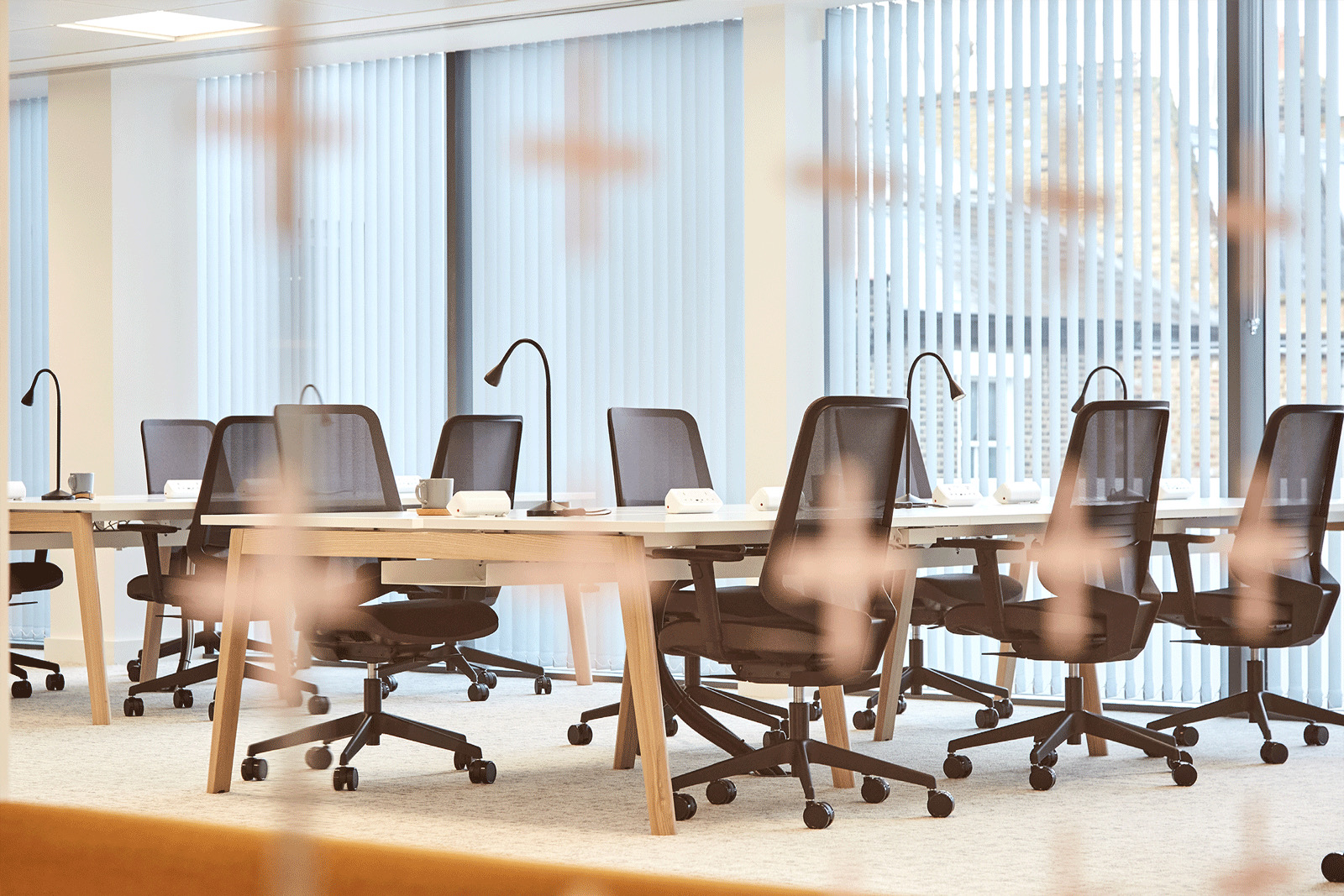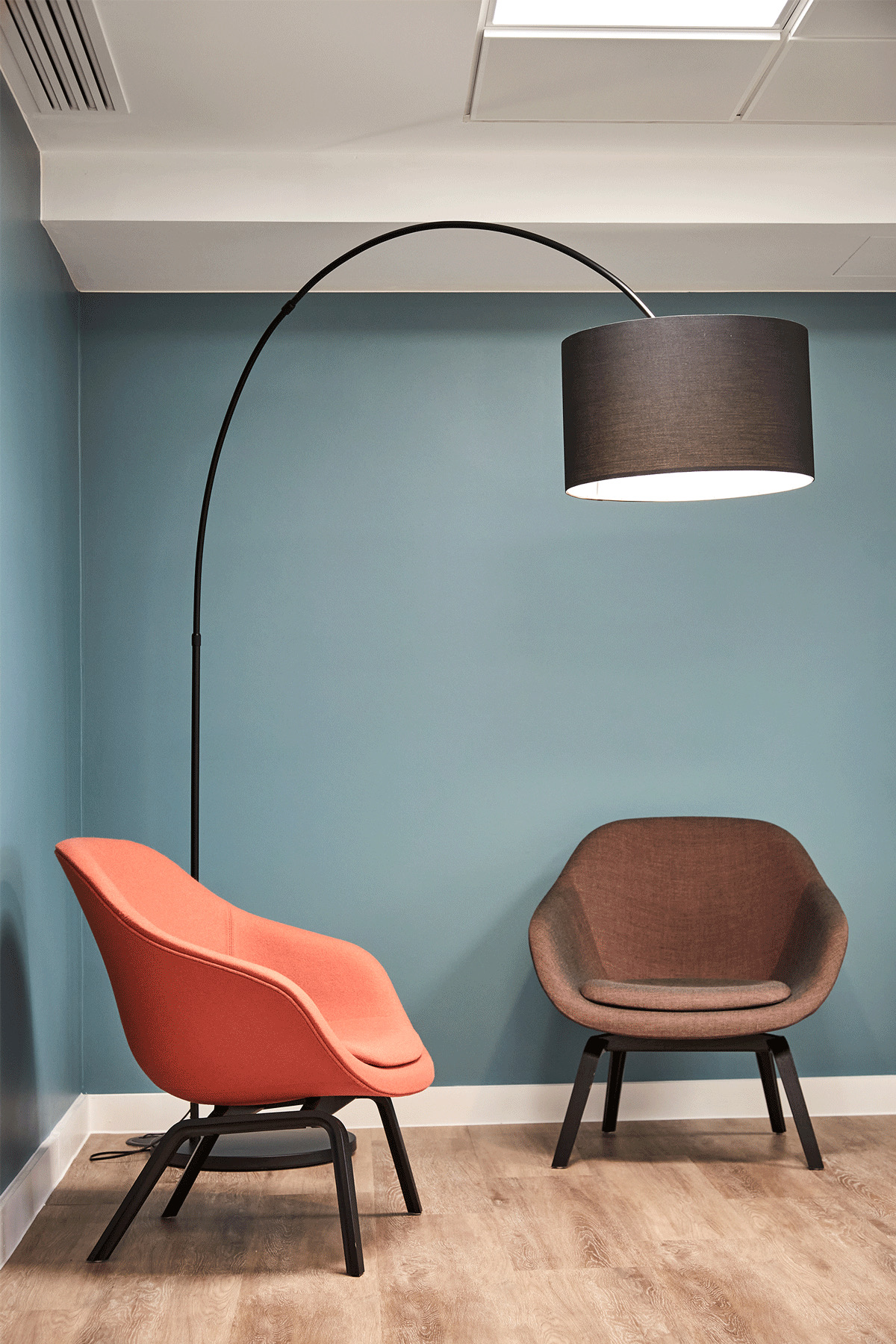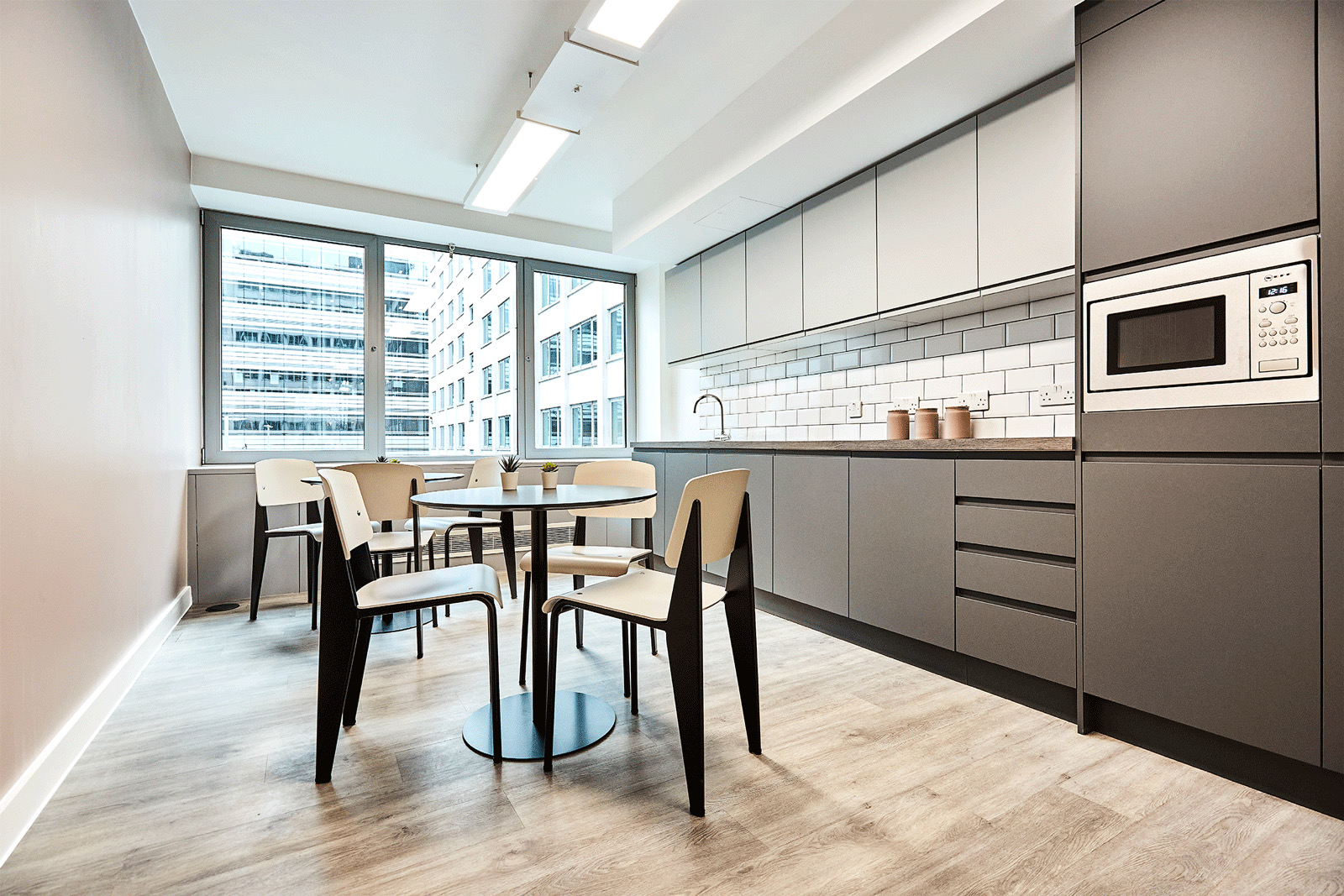 The post A Look Inside Global Investment Firm's New London Office appeared first on Officelovin'.
Related Products: