Logistic company Vanderlande recently hired architecture & interior design firm Zyeta to design their new office in Pune, India.
"The workplace interiors exhibit a Rugged-Industry-Look that narrates the brand's image. The design reimagines the company's factories and manufacturing houses. There are exposed ceilings, factory-like rugged floors with concrete finishes that directly imitate the materials and logistic market. Besides the unique look, the industrial interiors also promote a sense of liberty and creativity among the employees. One of the main design highlights of the workplace is the lab-cum -display-area that depicts a conveyor belt testing machine.

Although the workplace aligns with the brand's design guidelines, it stands apart with multiple innovative elements that connect the design theme to the brand story. For instance, the workplace has cabins that are walled with container-like corrugated sheets, mimicking the container surfaces associated with Vanderlande's logistics business. Or the glass frosting and graphics across the workspace depicts Vanderlande's work processes as a story.

The workplace uplifts employee wellness both in terms of spatial planning and design. There are guided accesses to different work zones to avoid employee gathering, a prerequisite element for the post-pandemic life. It is further accentuated by the provision of two separate Town Hall areas in the workspace to avoid cramming during office events.

Employee wellness is also promoted by the use of ergonomically inclined work settings. The design includes new age furniture like height-adjustable desks, comfortable lounges, and individual seating arrangements; maintained uniformly across the office floor. Although the layout includes clear demarcations that separate one area from another, there is ample room for safe collaboration in the tech-based scrum and huddle spaces with interactive displays and activity seats for easy access.
The entire place is also supplemented with biophilic design elements that act as visual barriers among different segments in the office. There are live planters spread uniformly across different zones to separate one area from the other. The office interiors also include well-thought acoustics with design elements like floating ceiling, wall panels, jaali partitions, and carpet floors.

In terms of color palette, ascent colors dominate the floors, walls, and other design areas to create a visual rhythm that adds harmony to the entire space. There is also a wellness room for the employees that serve as the 'relaxing zone' in the office. For the employees who want to take a break from the screens and engage with their colleagues, there are fun corners aka recreation zones with Foosball, Carom tables etc. The location of the workplace also plays a great role in facilitating the wellbeing factor through design. The work desks are positioned by the glazing-exterior-view to let every employee enjoy their inch of office view and relax now and then," says Zyeta.
Location: Pune, India
Date completed: 2021
Design: Zyeta
Photos: Prashant Bhat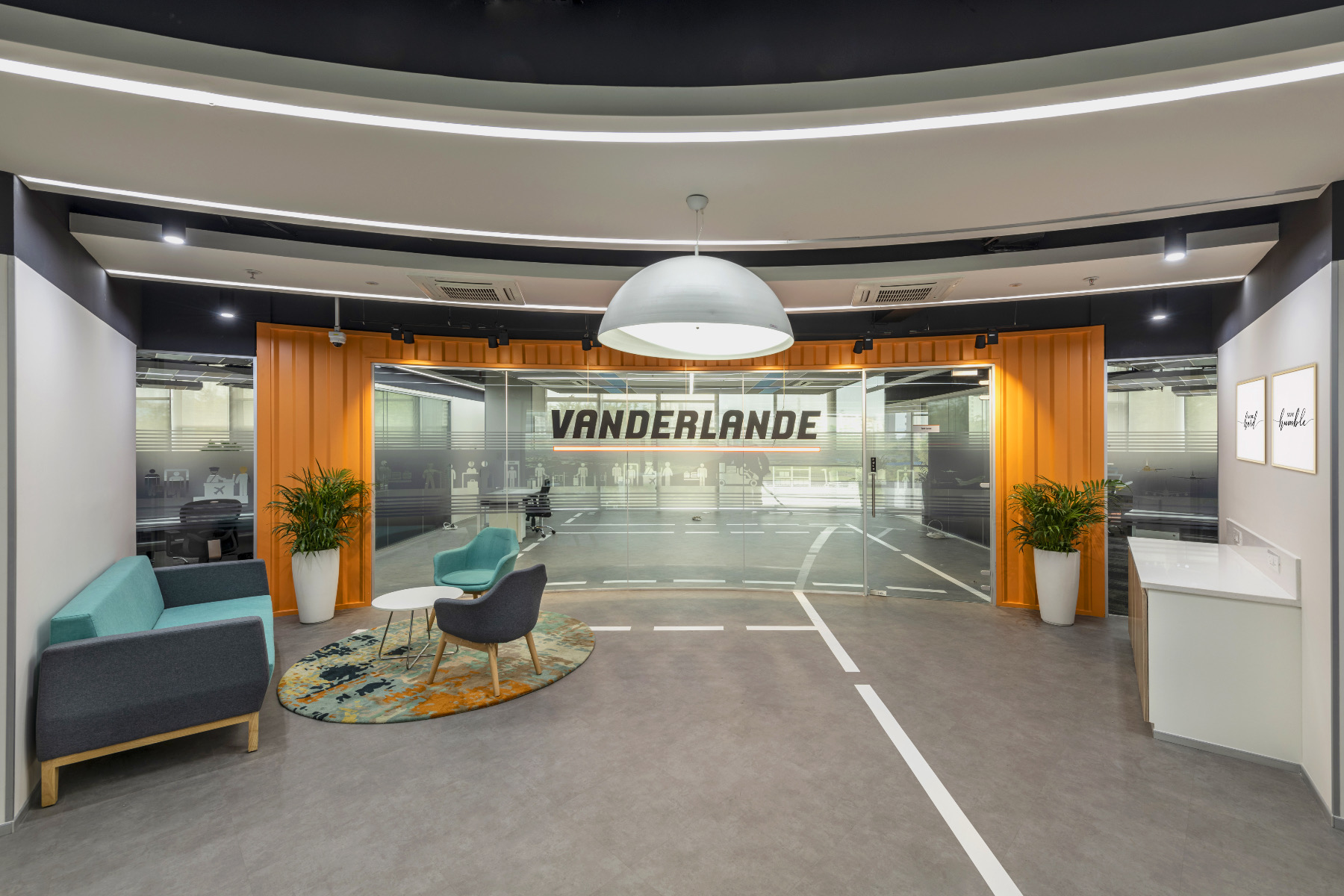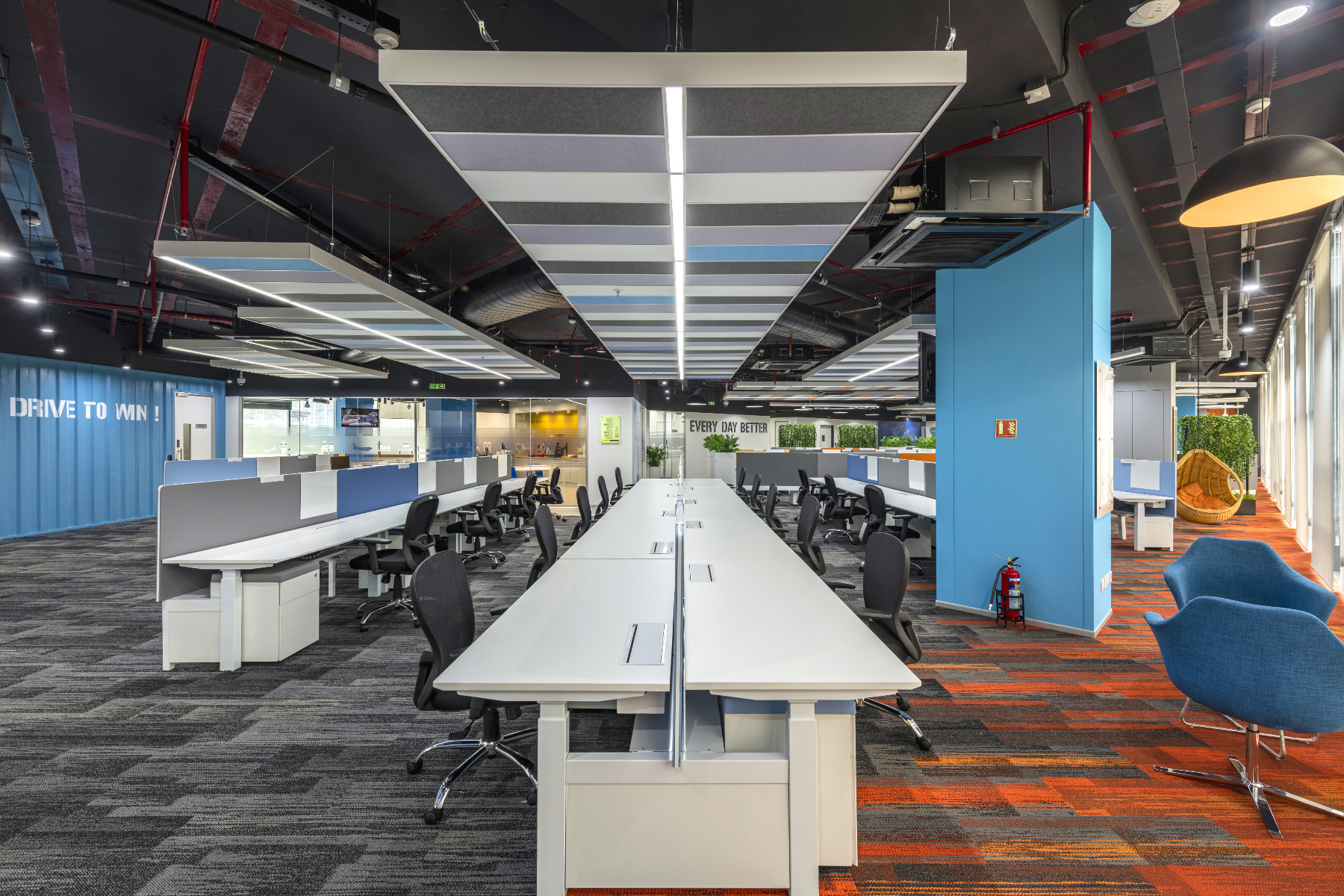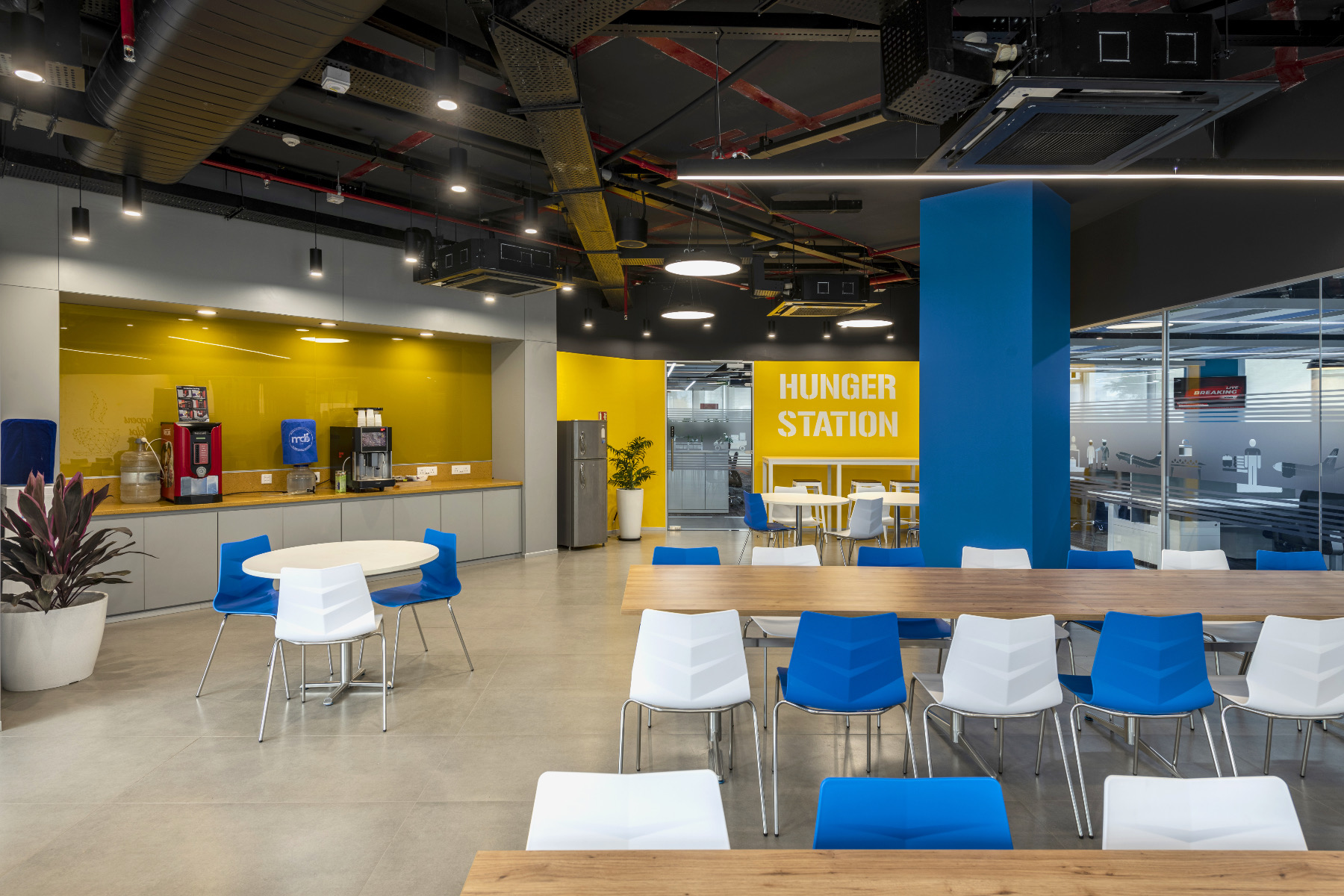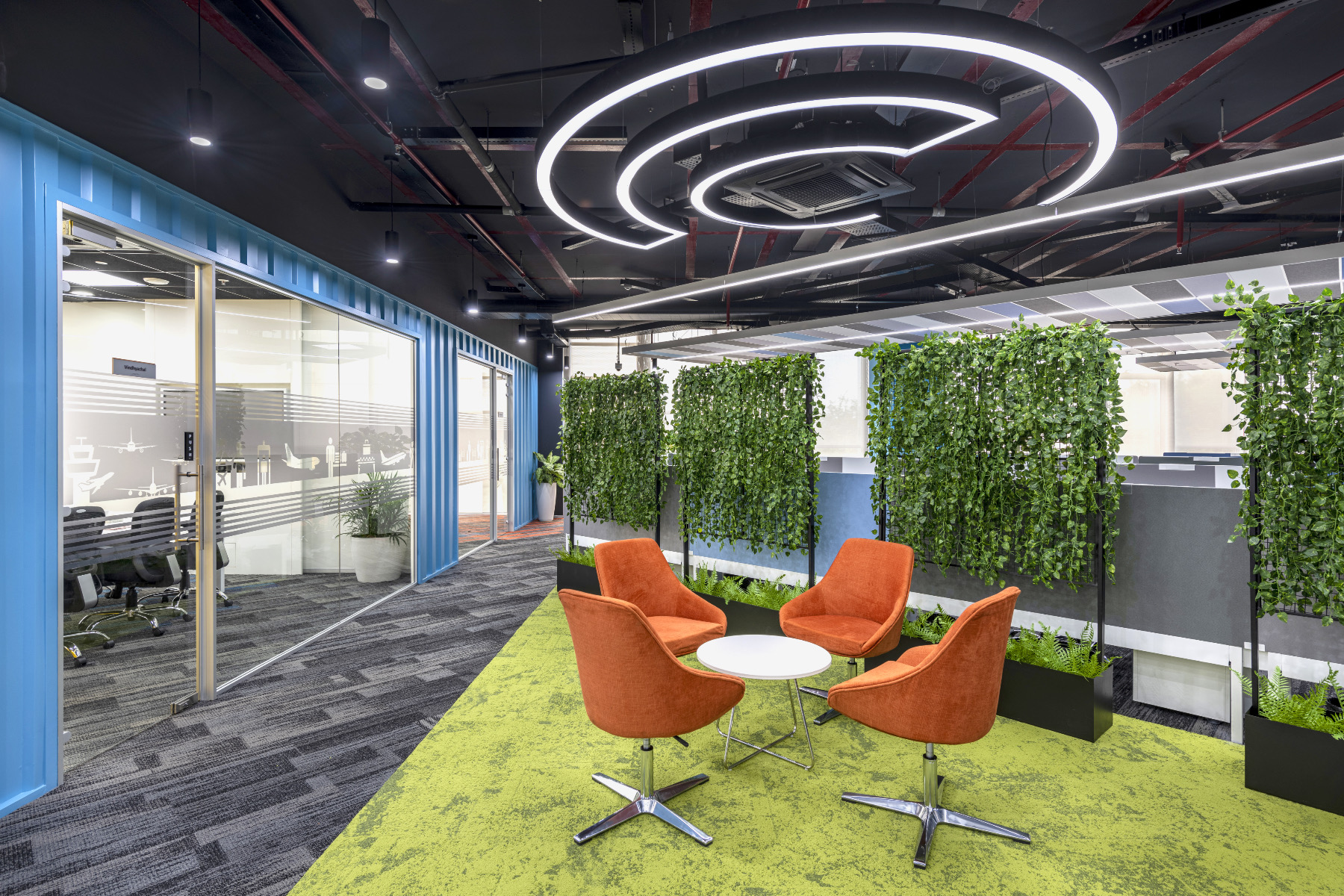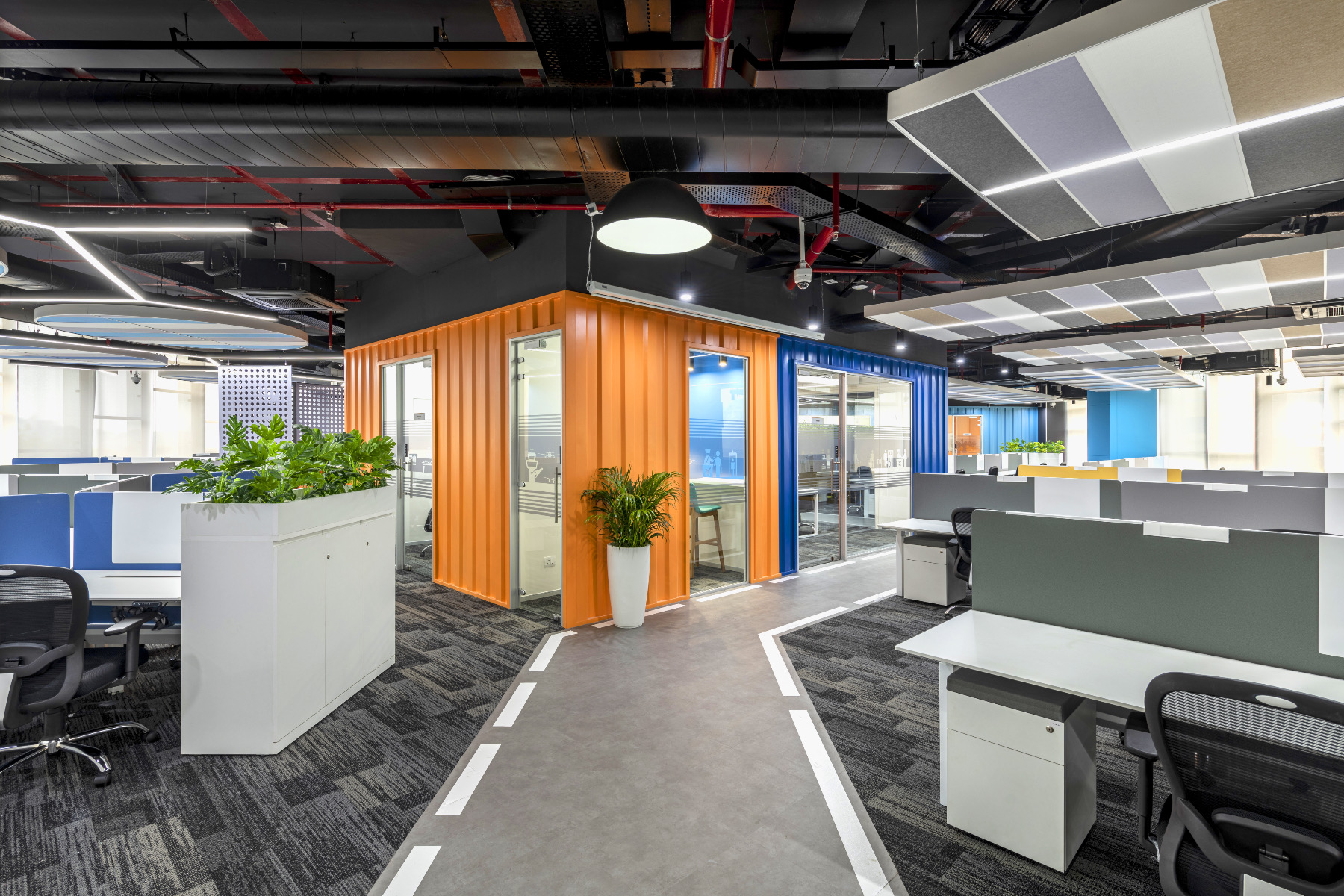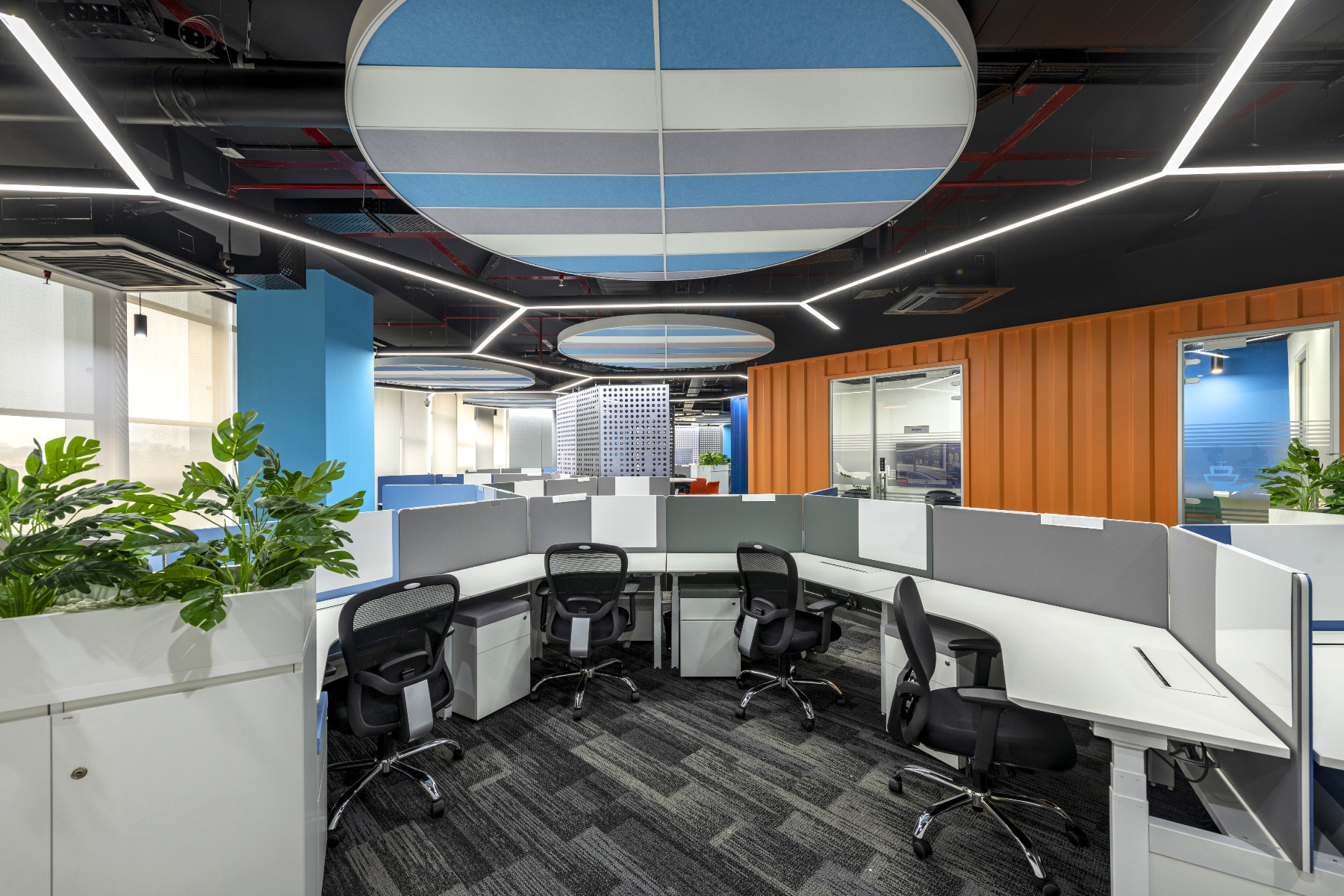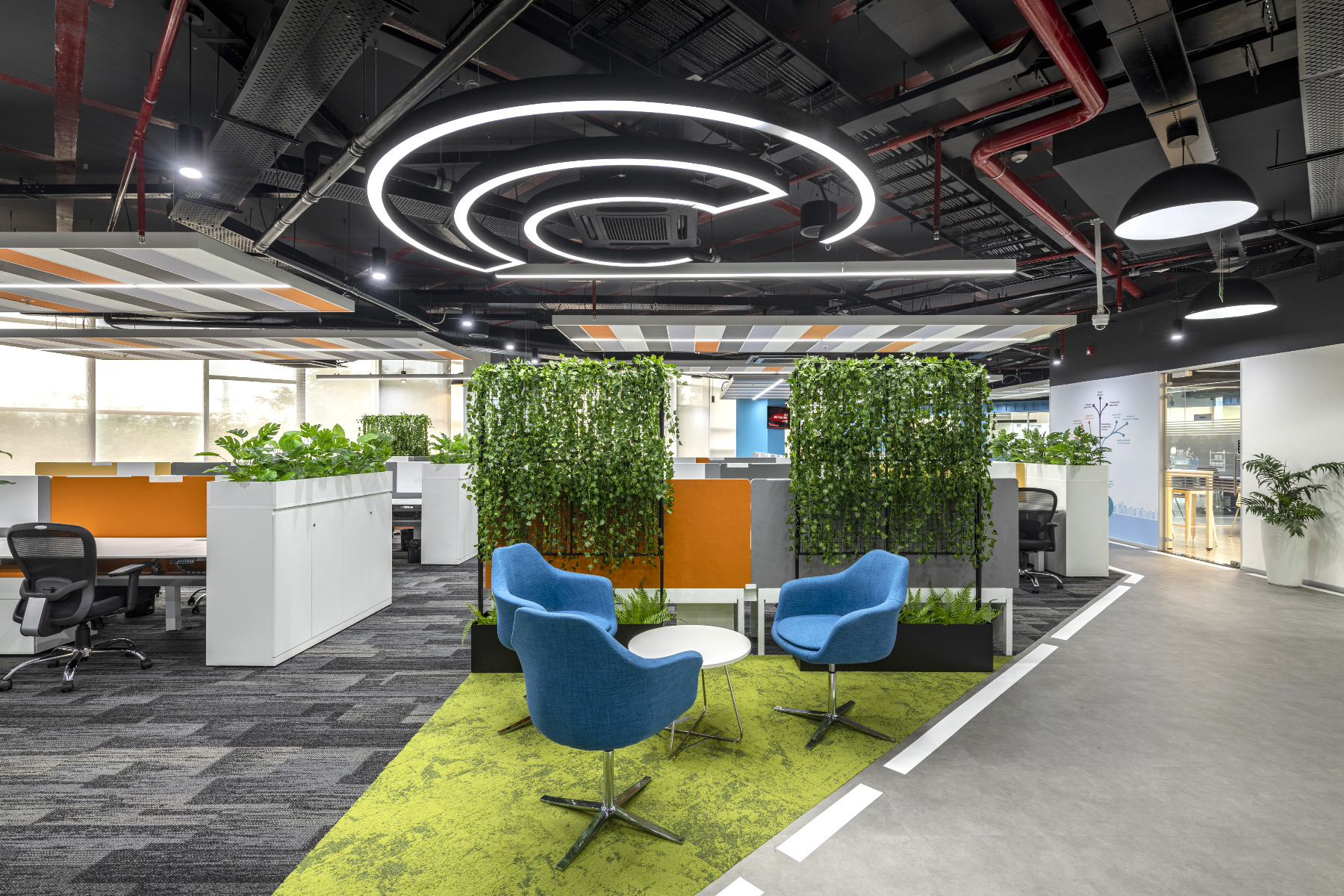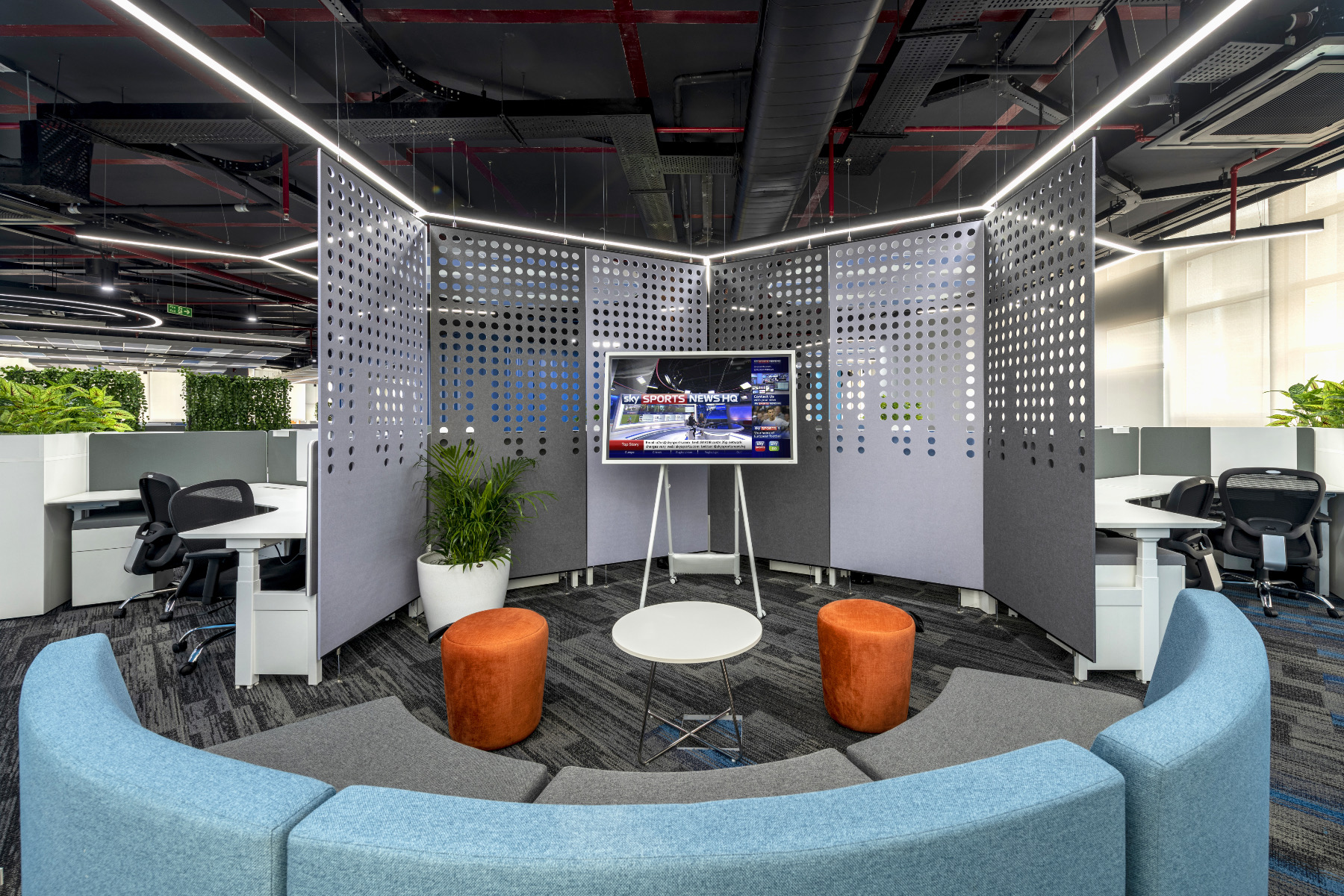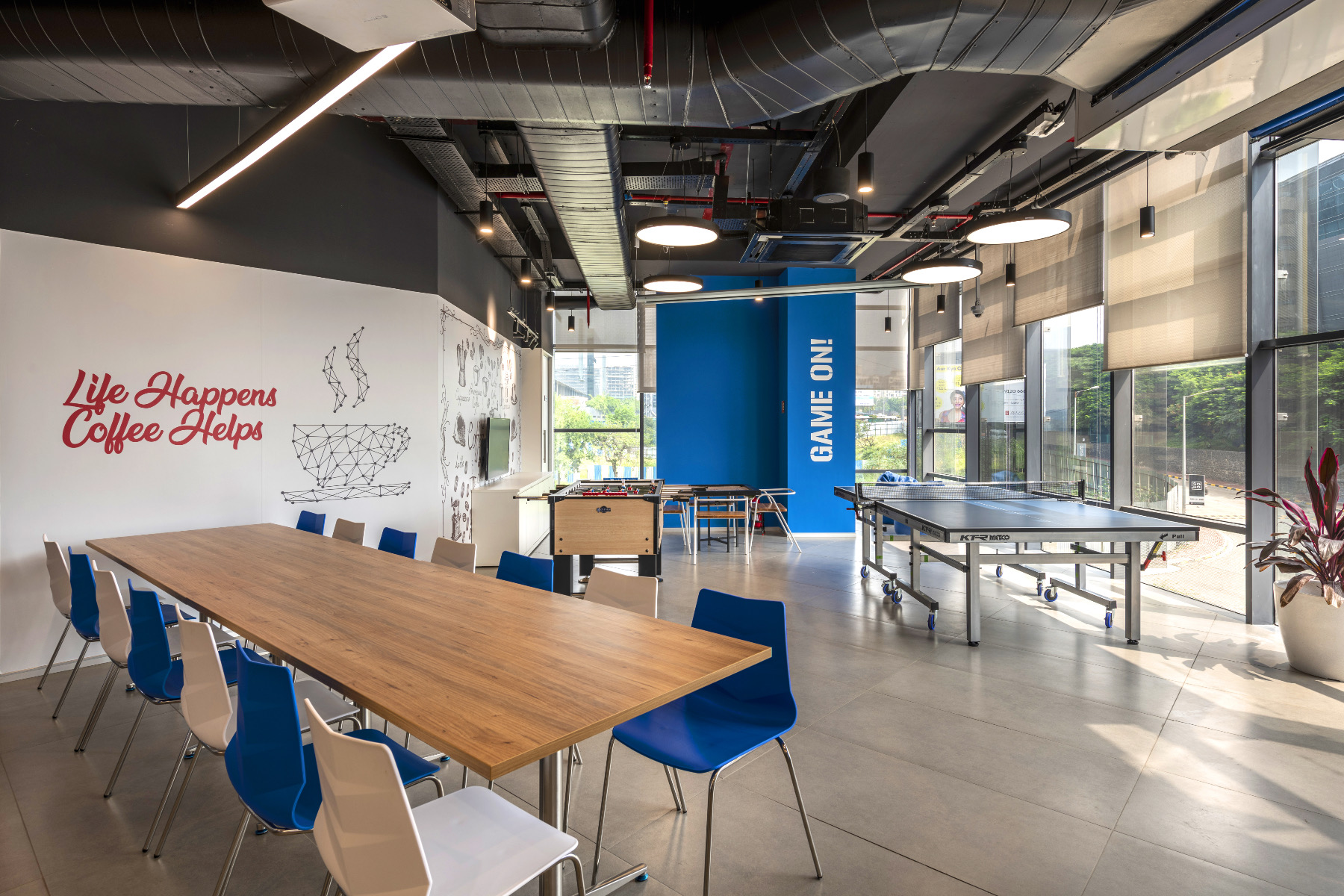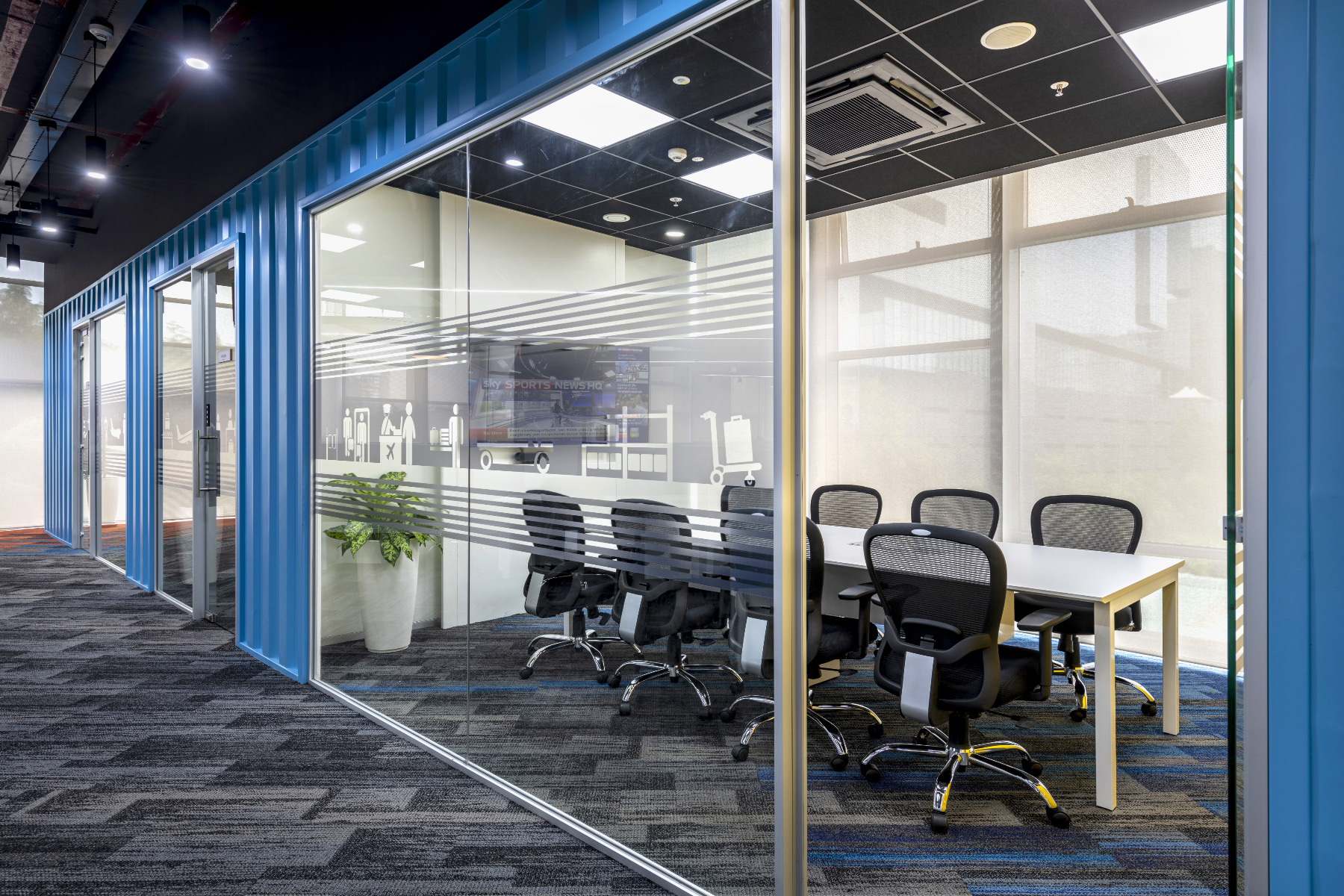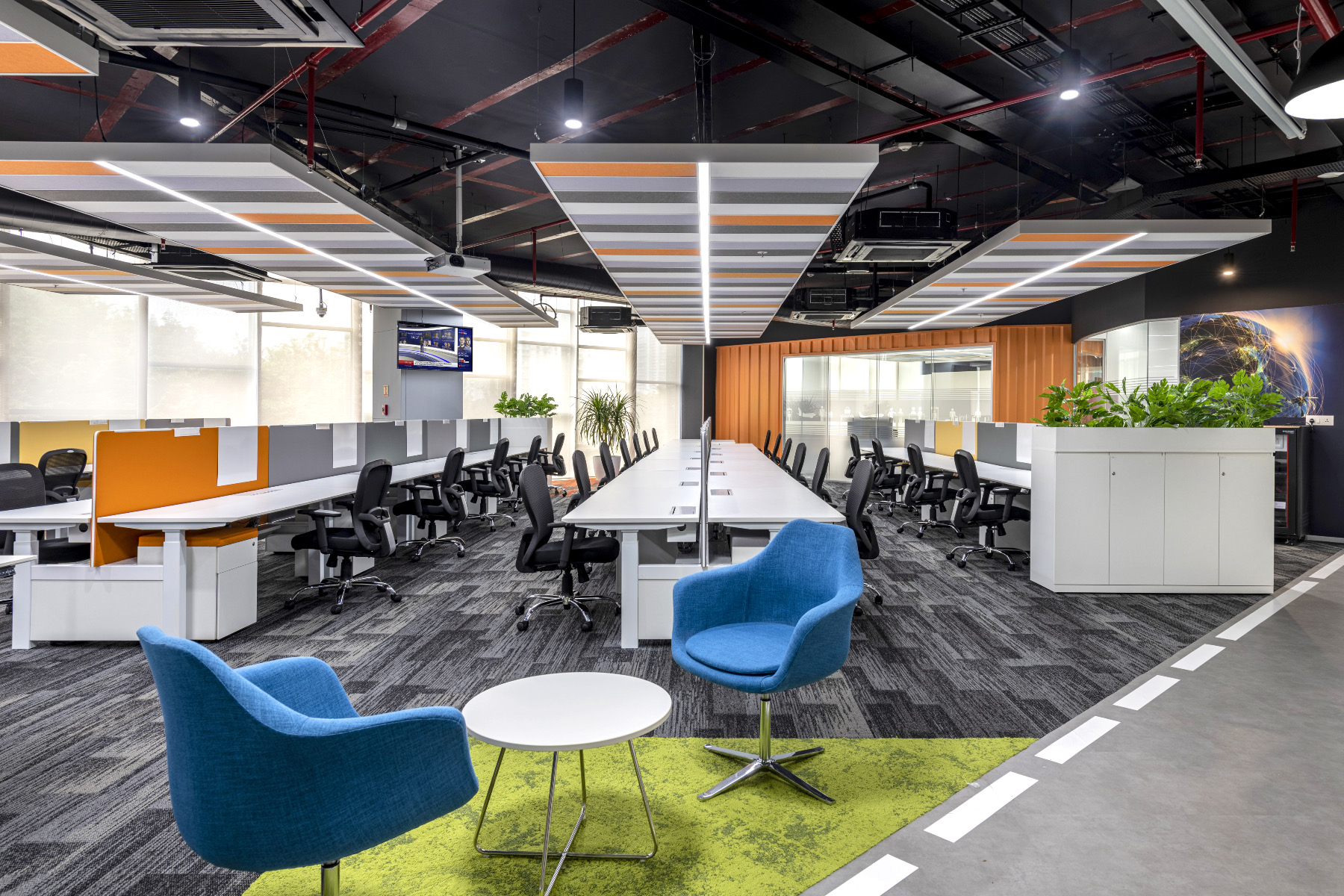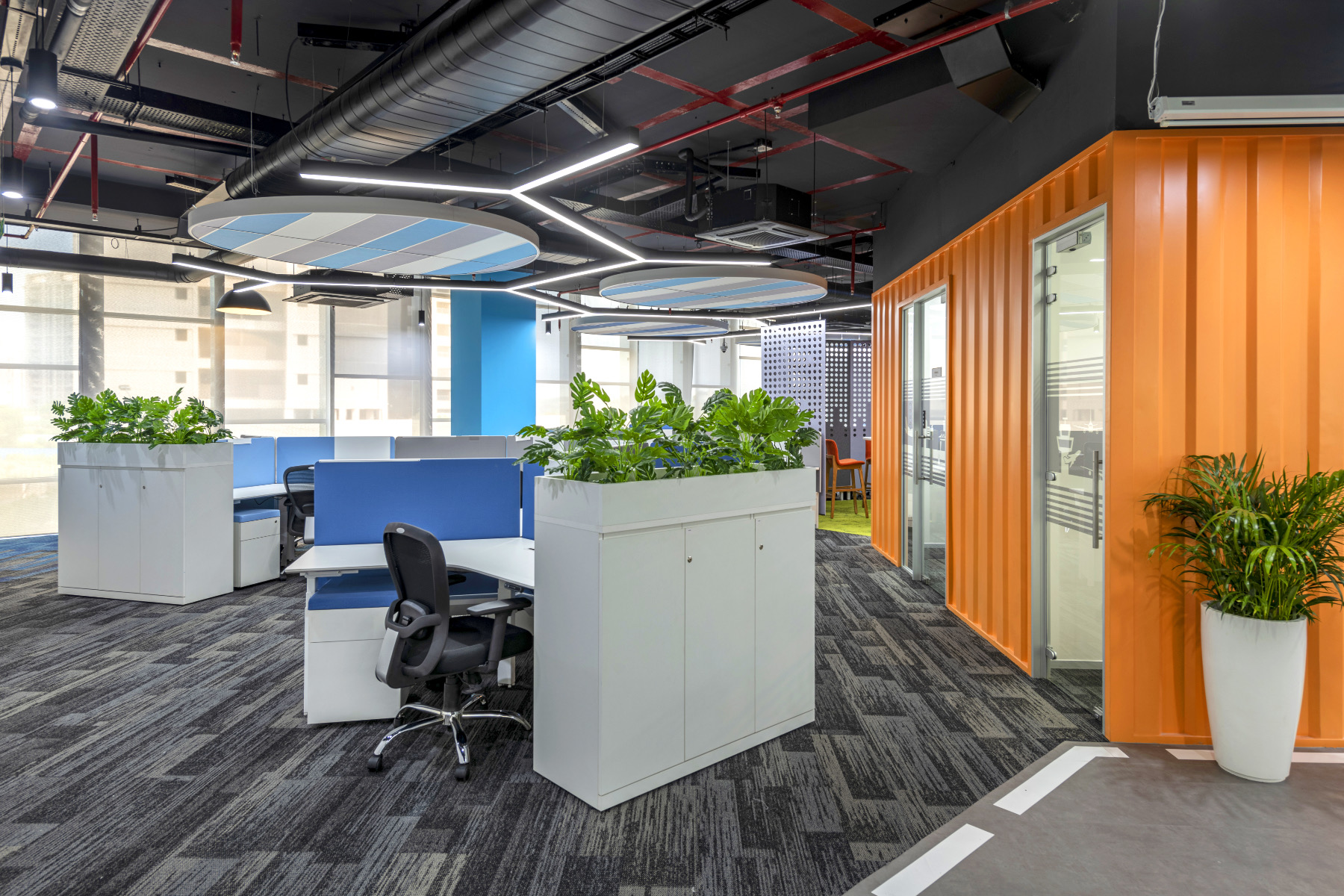 The post A Look Inside Vanderlande's New Pune Office appeared first on Officelovin'.
Related Products: