Property developer NRP Group hired interior design firm Gala Magriñá Design to design their new office in New York City, New York.
"Always guided by the principles of holistic design, Gala Magriñá Design transformed the 1,000 square foot space into a cool, contemporary environment, complete with on-trend mid-century modern and art-deco touches, geared towards the company's youthful and energetic staff.

When approaching the design for the project, Gala Magriñá, founder and principal of Gala Magriñá Design, closely studied NRP Group's brand guide to inform the style and color palette for the office interiors—all while keeping her firm's holistic interior design principles in mind. With the knowledge that company vendors and clients would frequent the office, Magriñá ensured the space was fresh, youthful, and modern, while still retaining a hint of elegance. The design team contrasted rich colors like deep greens, blues, and crimsons with light pastels, abstract art work, and plants to create a juxtaposition of playfulness and sophistication.

All within the limited available square footage, Magriñá designed an open office, meeting room, single personal office, and a reception area, with a multifunctional kitchen encompassing the meeting space and private office. One particular tactic used to counteract the small space was the use of a café style round table in the kitchen area conducive to both meetings and lunch breaks. The table is strategically positioned adjacent to an LED screen that can be used for presentations, as needed. A more traditional conference table for larger team brainstorms or collaborative work was added to the open office space. An additional multifunction space is the reception area, which doubles as a lounge for company employees. Magriñá ensured stylistic cohesion throughout each area, as all spaces are exposed to one another.

The space is adorned with tall ceilings and large windows, emanating an old New York loft-like feeling. In keeping with her firm's holistic interior design philosophies, Magriñá embraced these characteristics of the space, maximizing natural light throughout the office. Additionally, Magriñá utilized colors that evoke "yang" energy, as opposed to "yin" energy, promoting focus and activity—perfect for fostering a productive office environment. Finally, plant-life was incorporated into the design, following the tenets of biophilia, where natural elements lead to wellness-supporting environments.

Further incorporating respect for nature and sustainability into the overall design, Magriñá sourced the products and materials for this space with intention. She used the Broom Stacking Chair by Philippe Starck, from Emeco, made entirely of recycled, repurposed materials. She also installed a stunning and sustainable cement terrazzo kitchen counter from Concrete Collaborative, emphasizing the nature of the space as a focal point in the office. Using this material, as well as a single slab for the counter and backsplash created a timeless wow-factor that was also environmentally preferable. Finally, Magriñá used low VOC paint for the space."
Location: Union Square – New York City, New York
Date completed: 2020
Size: 2,000 square feet
Design: Gala Magriñá Design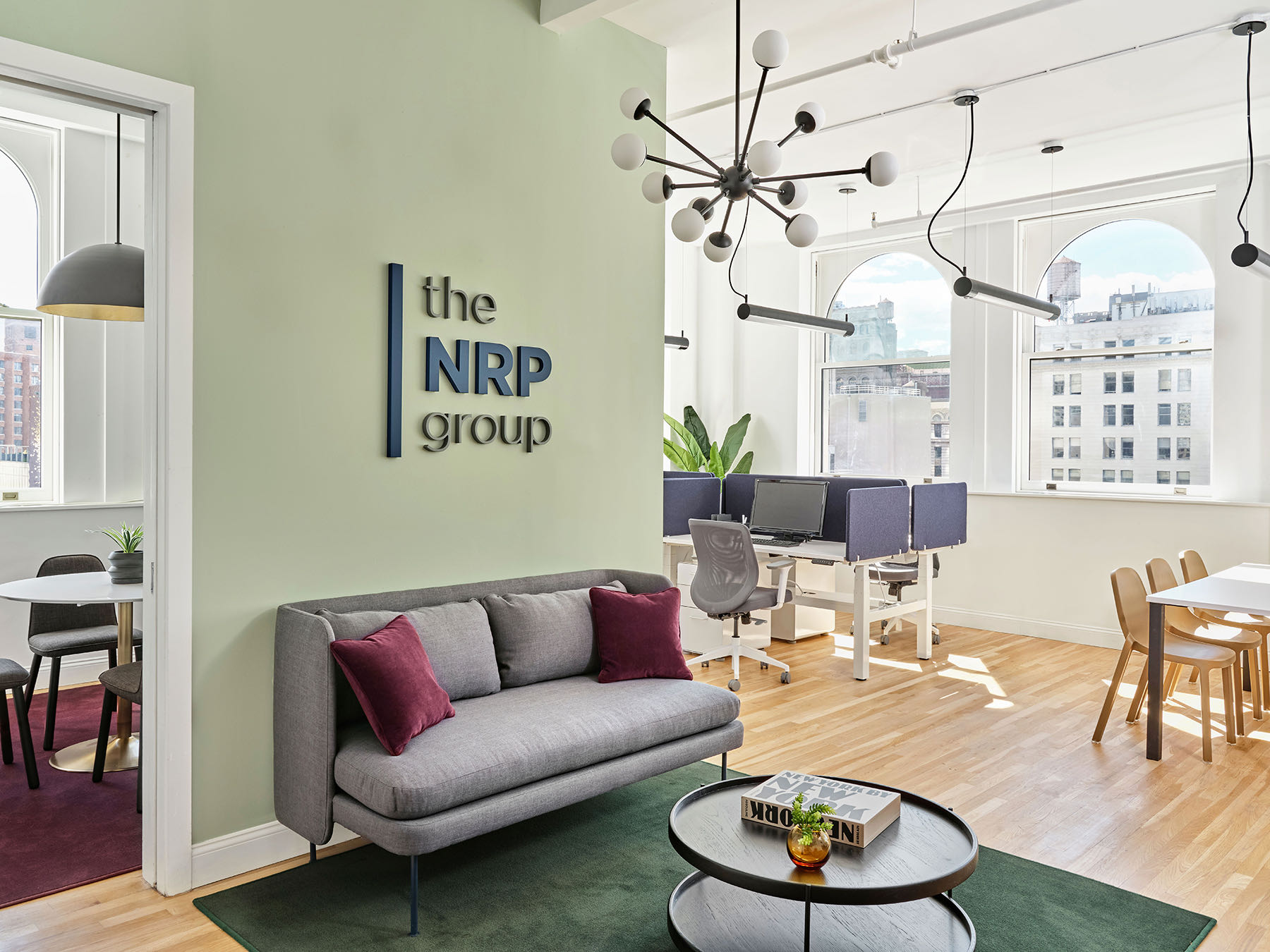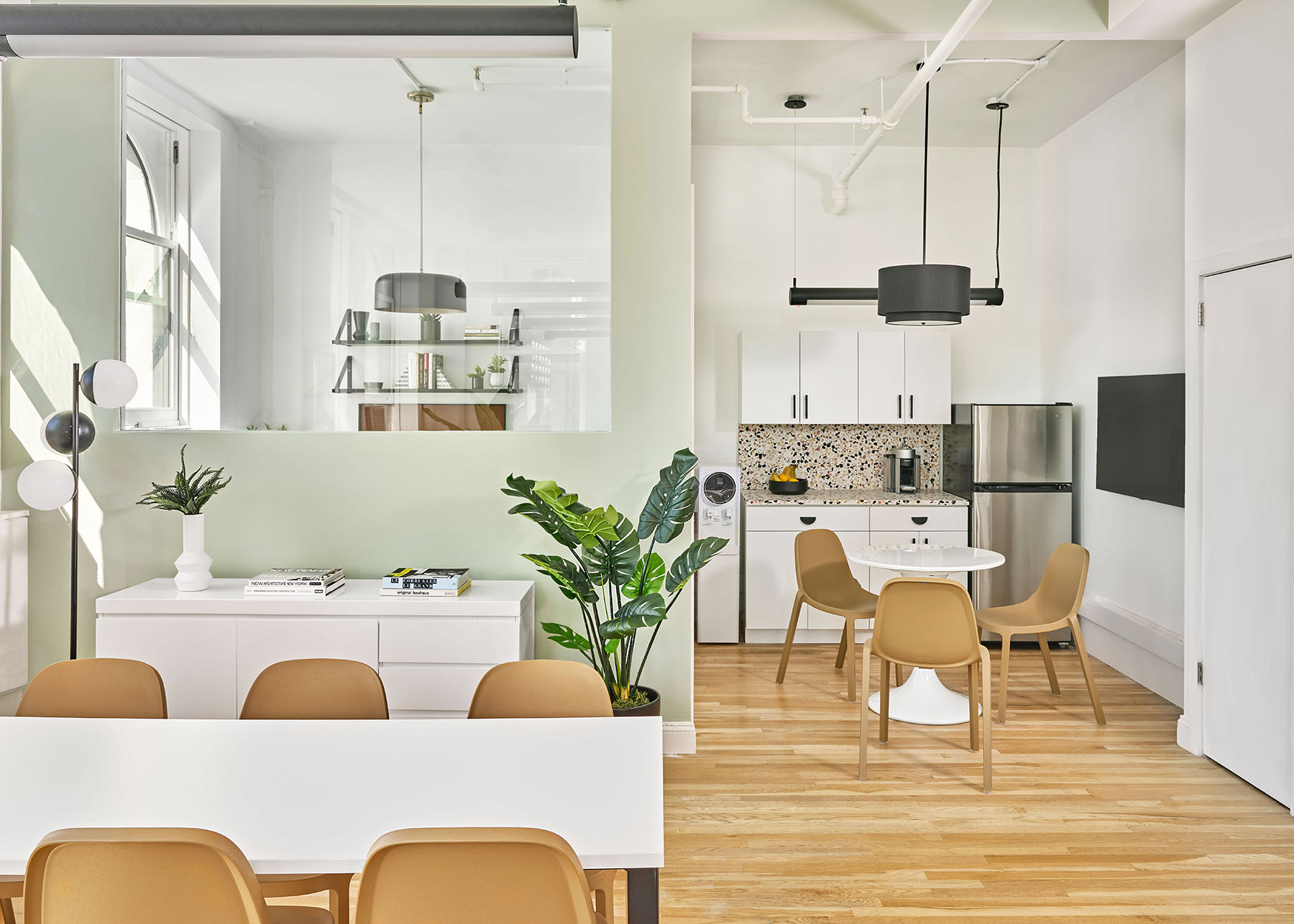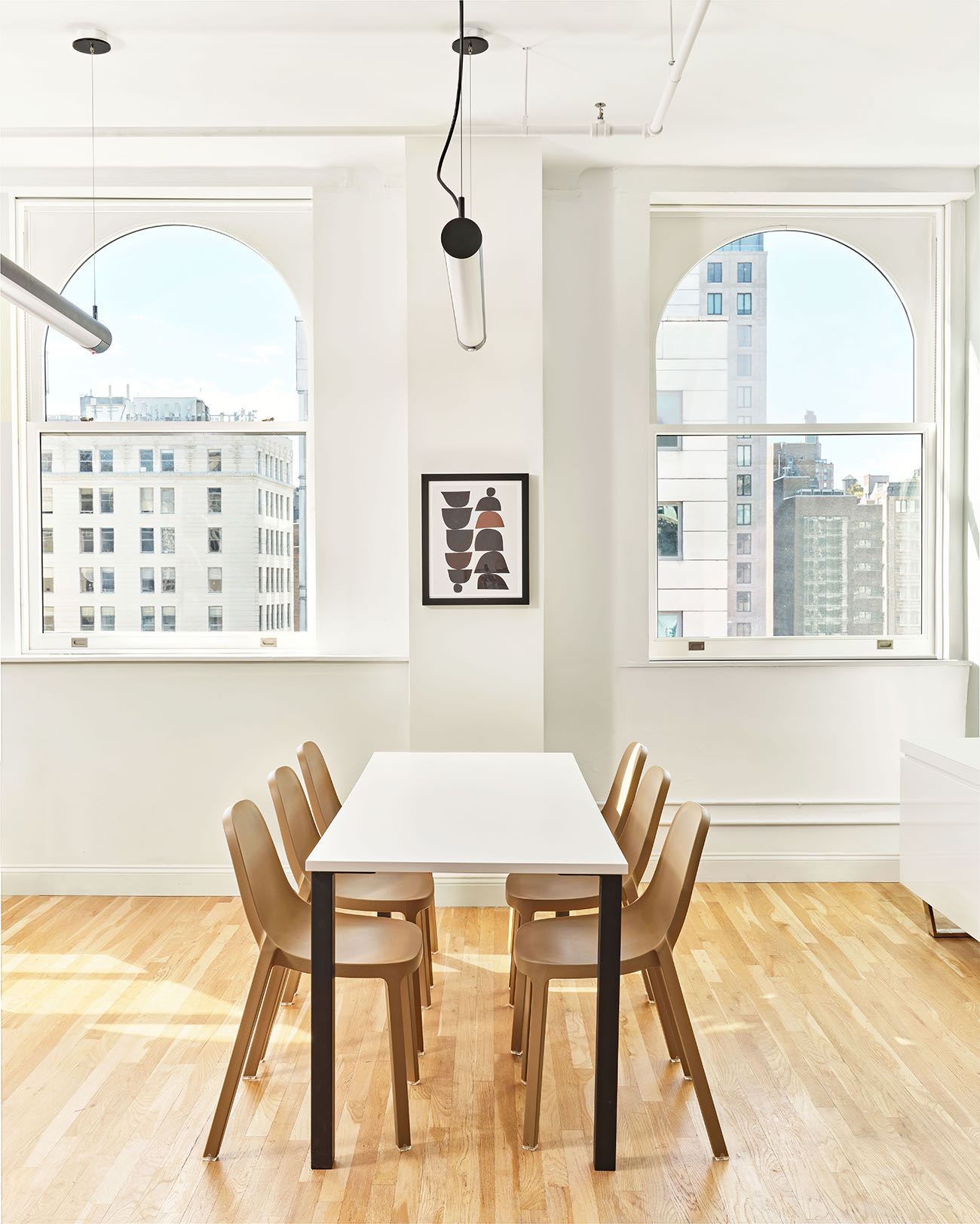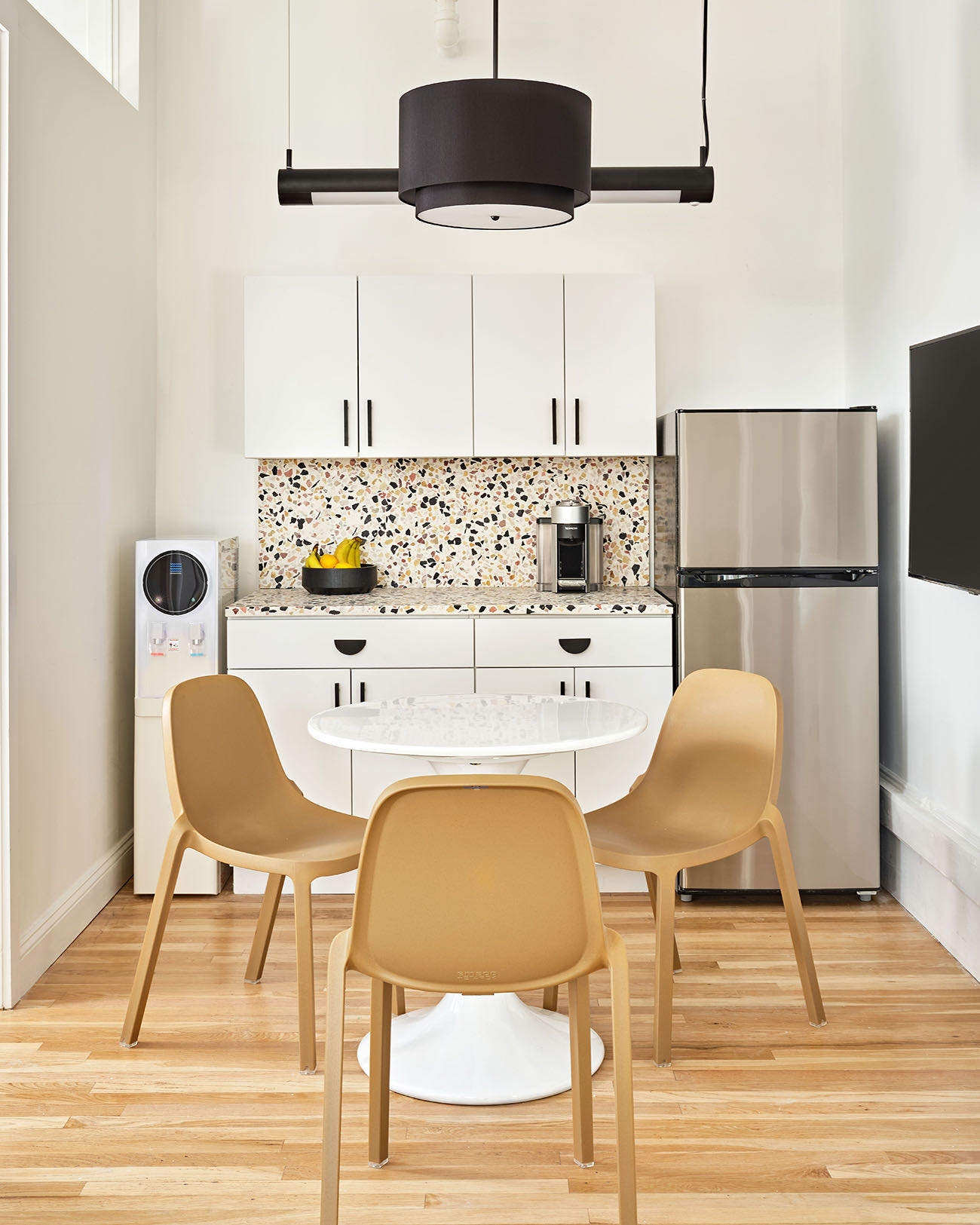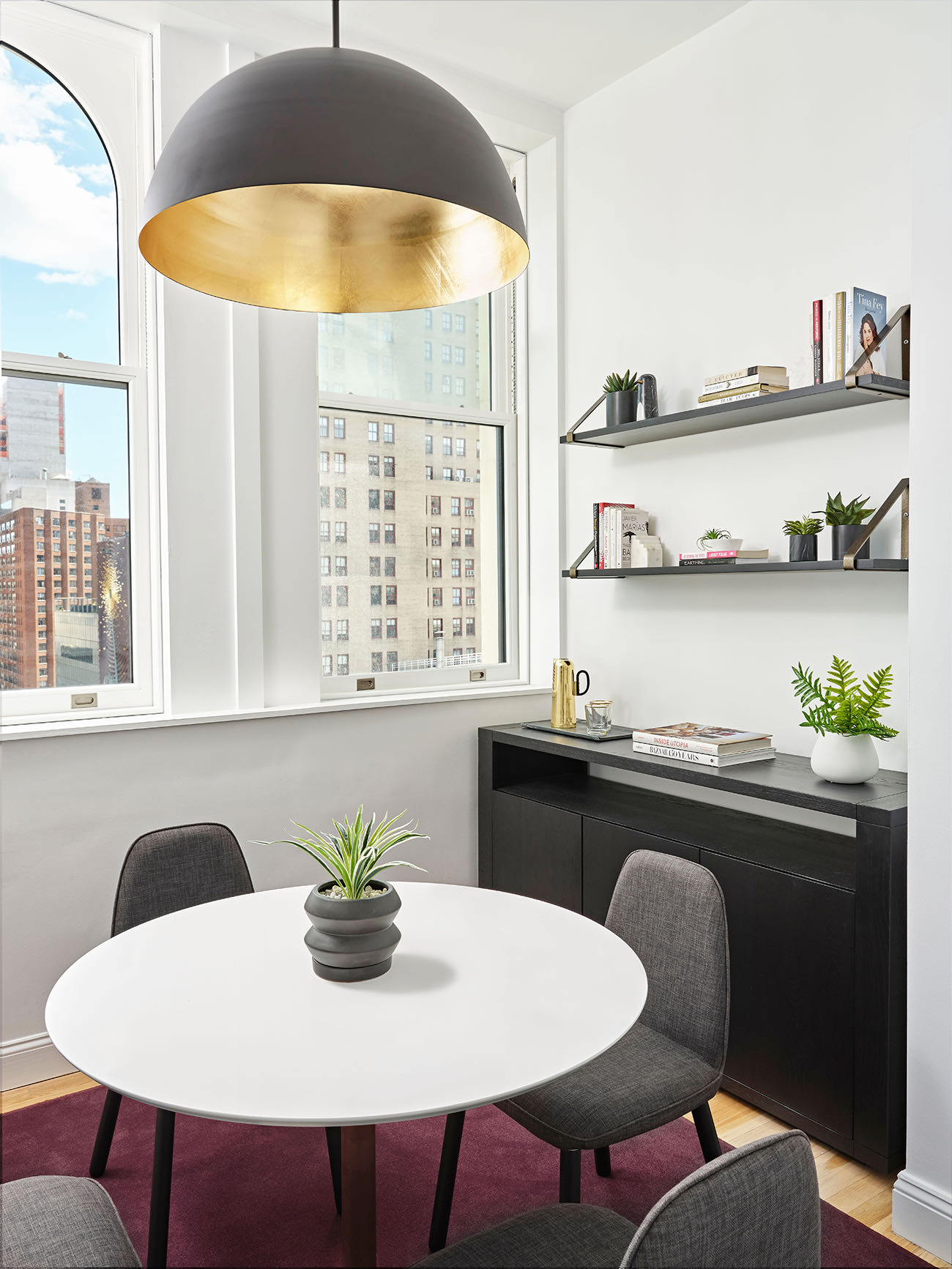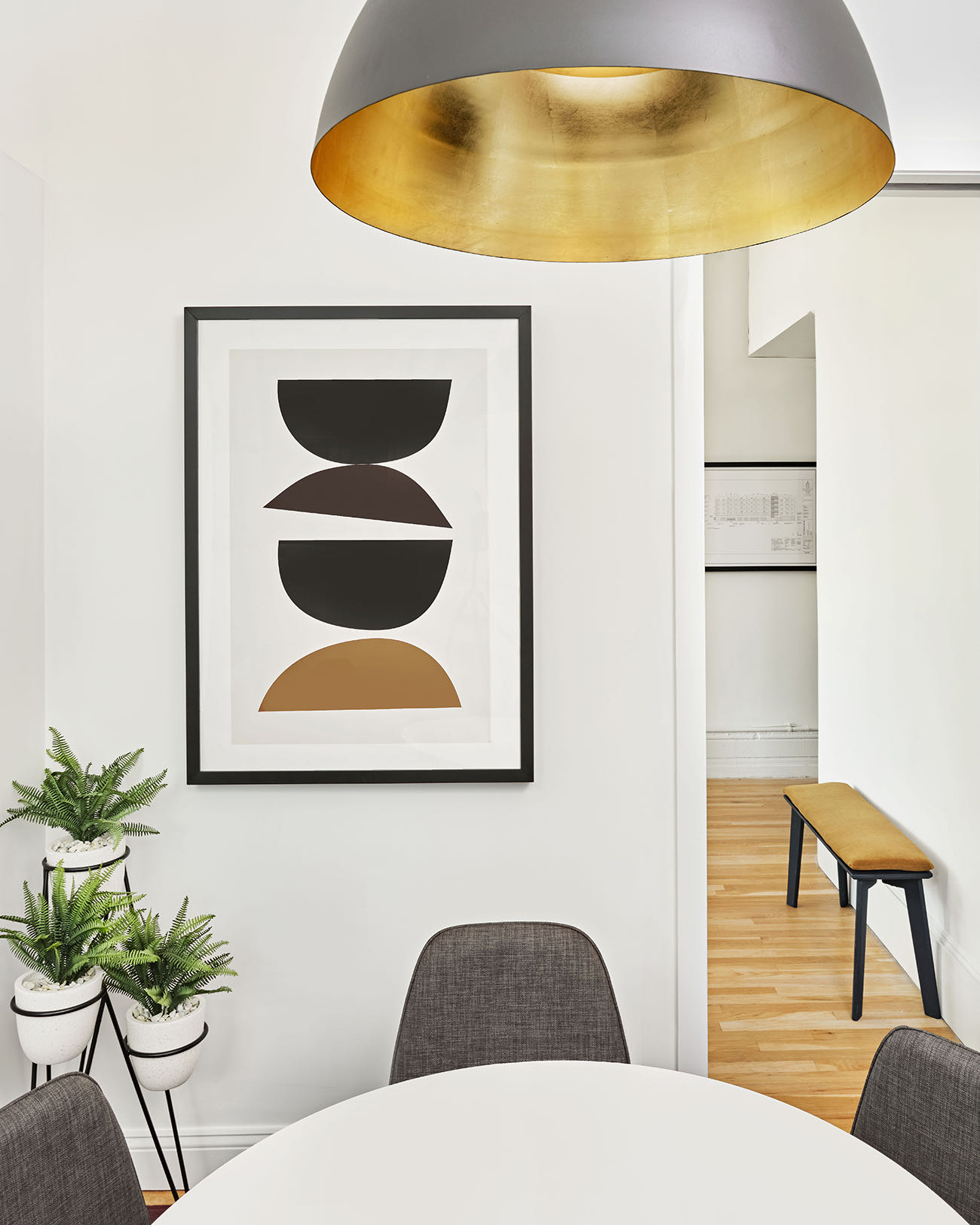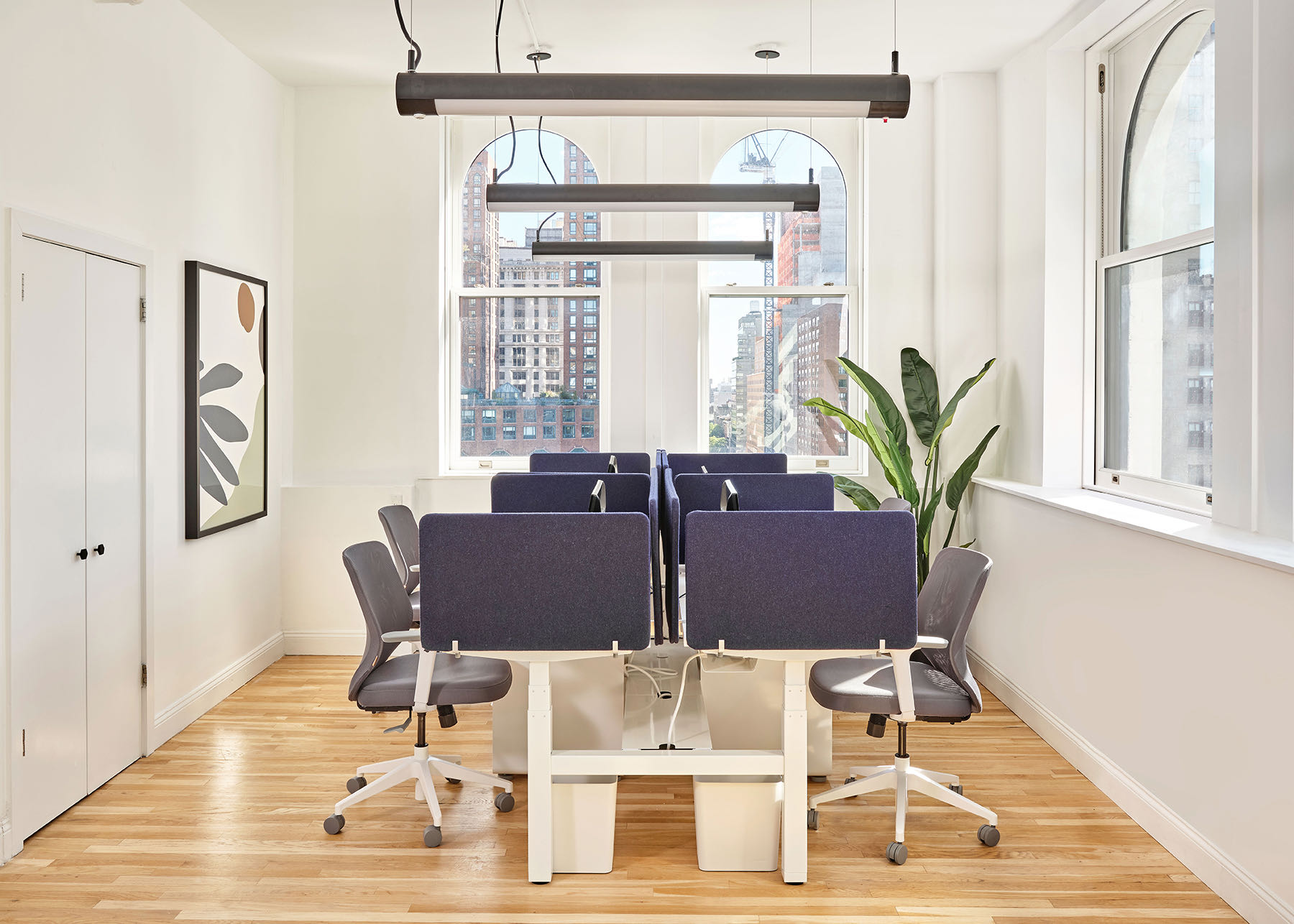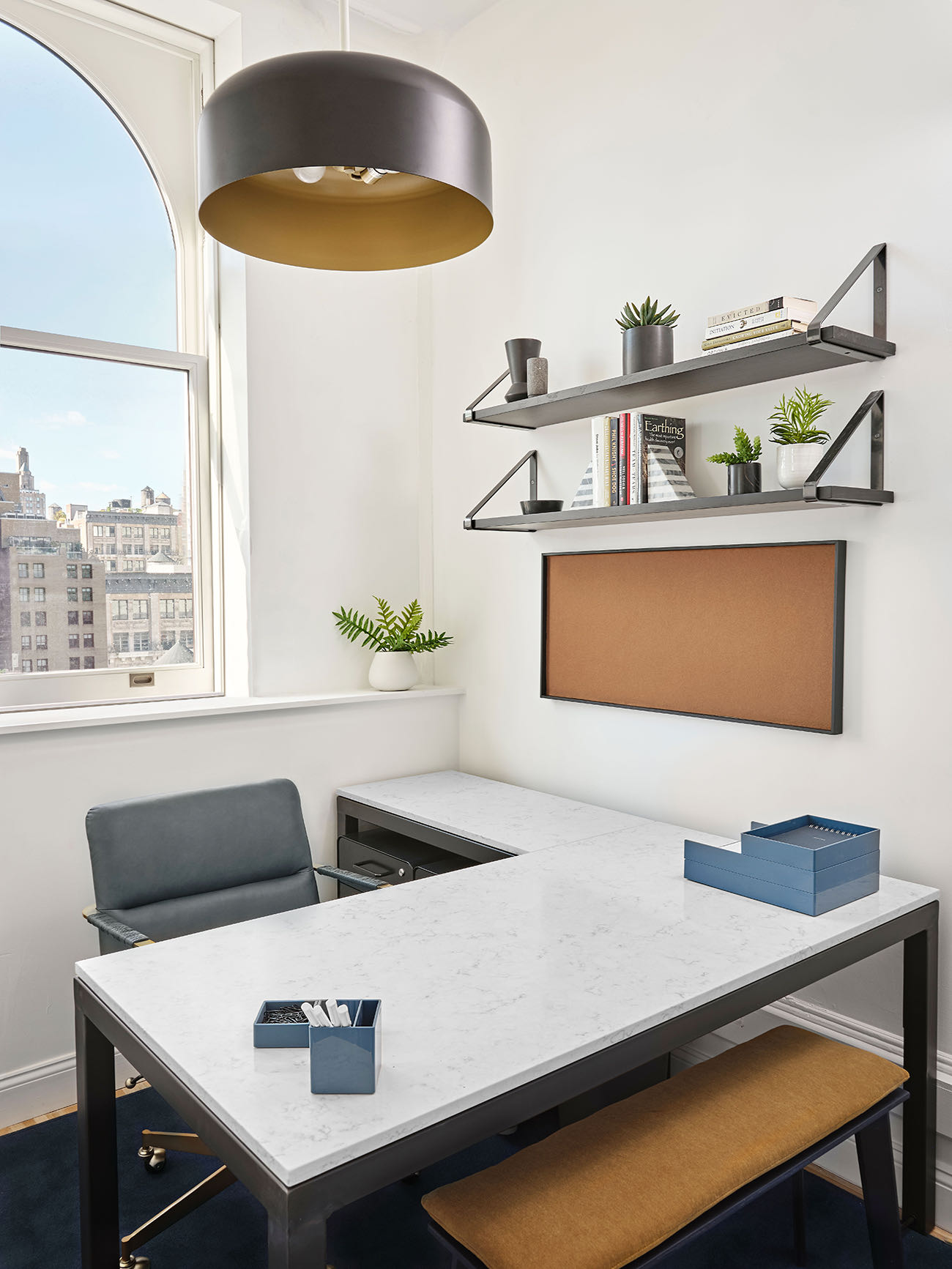 The post A Peek Inside NRP Group's Minimalist NYC Office appeared first on Officelovin'.
Related Products: