Private financial services firm recently workplace design studio Peldon Rose to design their new office in London, England.
"Previously situated in a central location that boasted the most impressive views across London, employees were divided into two wings, imposing a visual and communication disconnect.The semi-cellular nature of company operations meant they had outgrown their existing space, with very little room for employee wellbeing areas, and required a variety of smaller meeting rooms fully equipped with AV and VC facilities. The brief was clear from the outset; an aim to provide the client with a sensational new workspace design that emphasises a stunning and functional interior, providing employees and clients with an inspiring and destination workplace to be proud of.

The new design creates an impressive and memorable experience for visitors that is in keeping with the discretion required for their industry. It was imperative the space was impactful, contemporary, functional, and timeless whilst improving communication between teams through line of sight. Key features include an impactful boardroom and a destination breakout and tea point area for employees. There were three clear elements to the brief; firstly, to create an elegant, timeless, and contemporary front of house meeting suite with the gravitas expected of a leading private equity firm. It was imperative this space is separate from the employee areas for confidentiality reasons.

Secondly to design an integrated workplace including open plan desking, internal meeting room 'bolt holes' and a dedicated employee breakout area, a key space which was limited in the existing office. And finally, connect workplace and visitor areas with a cohesive reception, creating a memorable front of house experience.

The reception features a four-metre-high ceiling with a recessed triangulated ceiling grid, lacquered and timber wall panels, timber cladding, and biophilia framing the reception desk. From the reception stems a dramatic 44-metre corridor, which evolved into a design feature through use of asymmetrical 1100 timbers slats, creating a journey throughout with deep meeting door alcoves aiding a sense of rhythm, and a two-metre-high bonsai tree establishing a unique focal point. In the dedicated breakout areas is a library 'snug' complete with four-metre ceilings and a full height timber bookcase, providing a space for employees to reflect, host informal meetings and relax with colleagues.

Biophilic design was used throughout, an important feature to the scheme and was integral to bring energy and vitality into the space – an element the client was lacking from the previous office location. Due to the scale of the company and the international nature of their business, audio and visual technology and acoustics were essential for hosting across the globe."
Location: London, England
Date completed: 2021
Design: Peldon Rose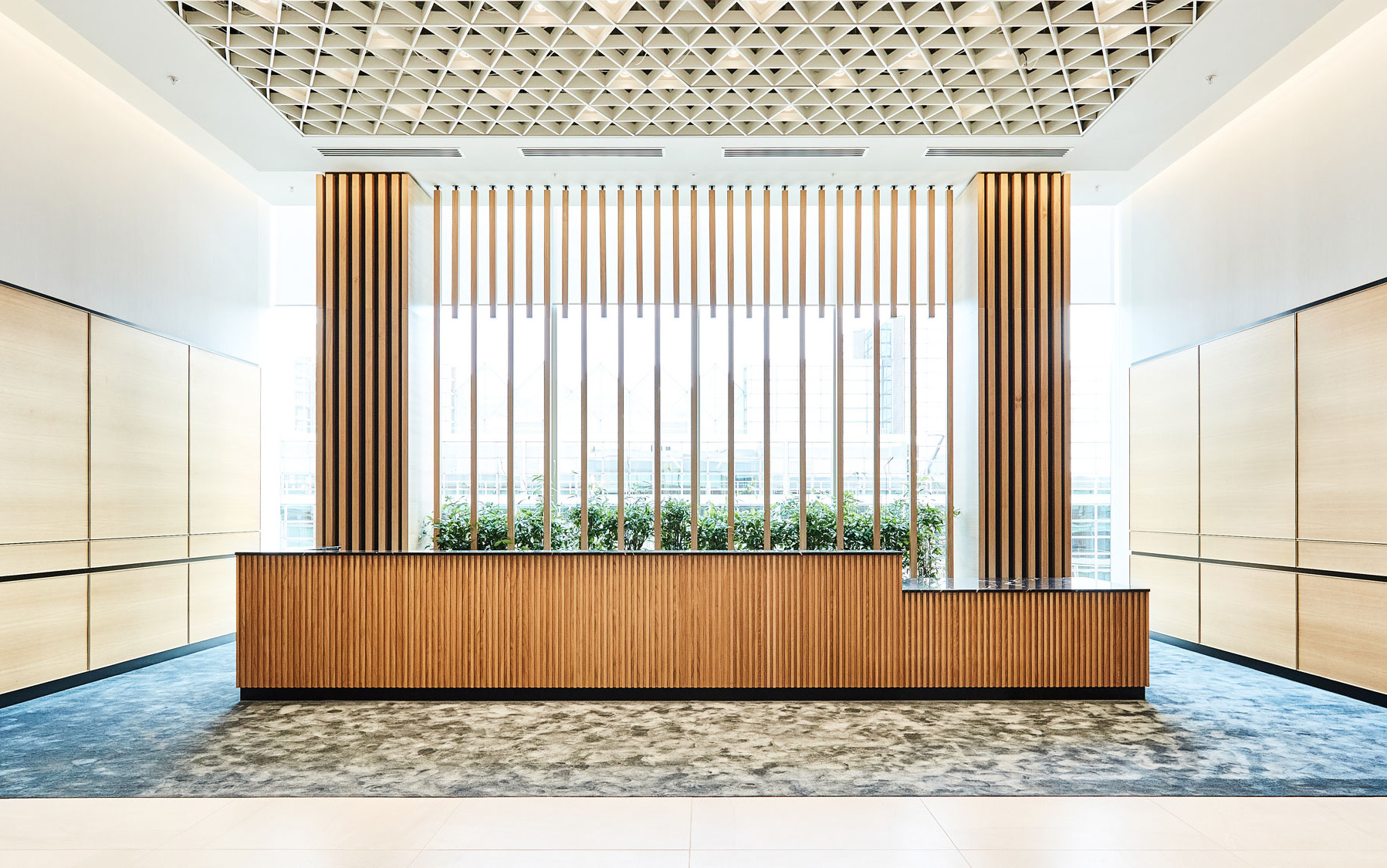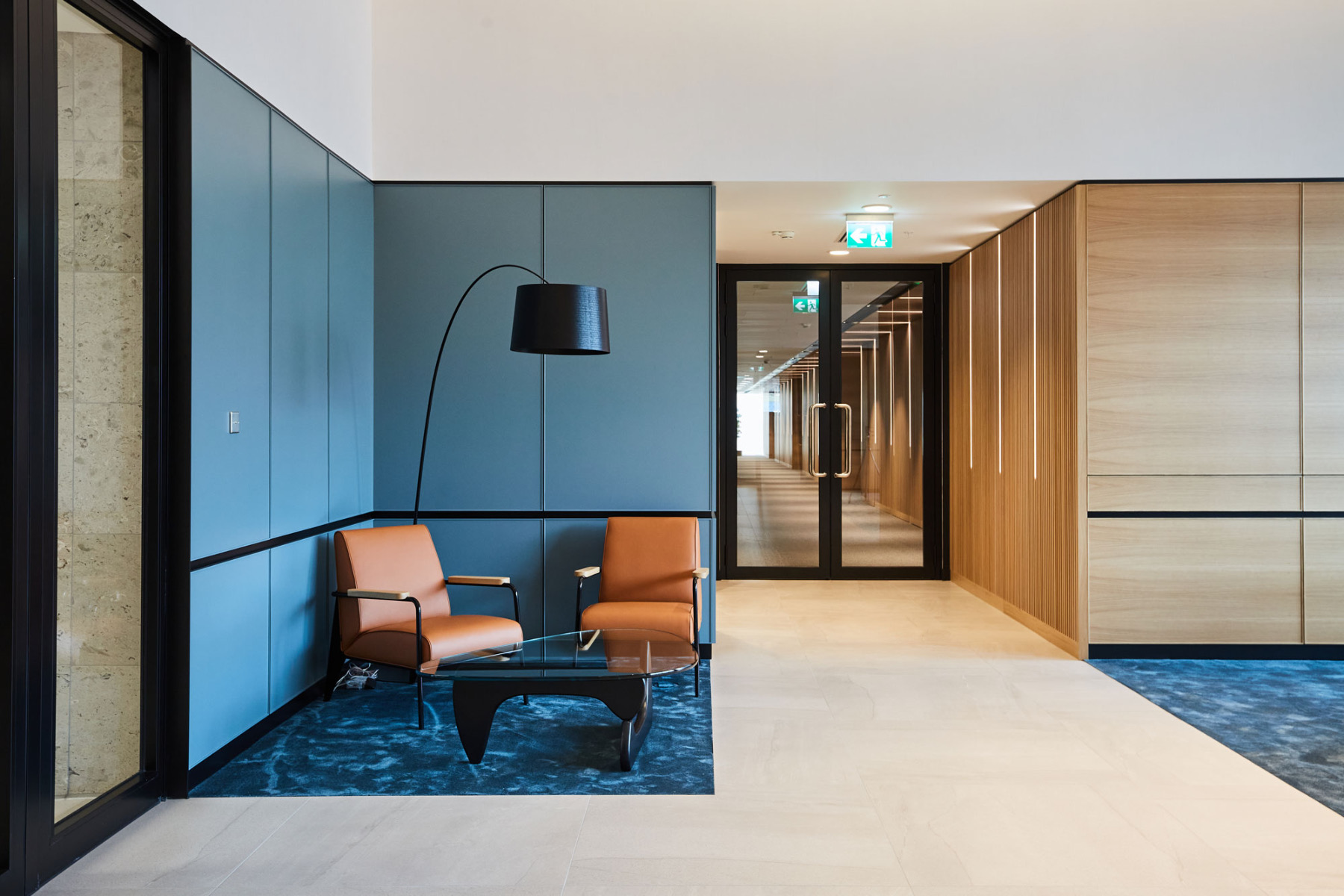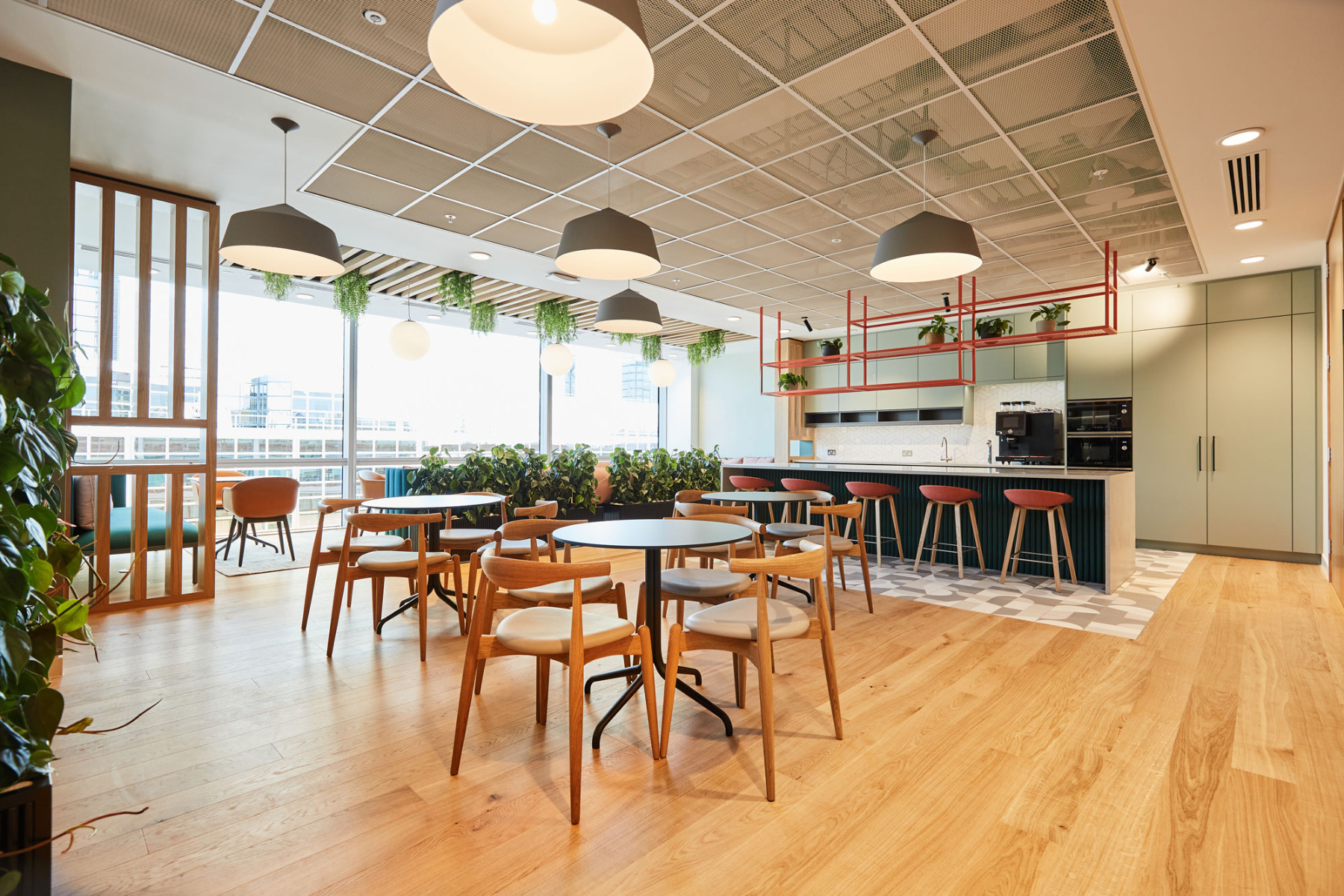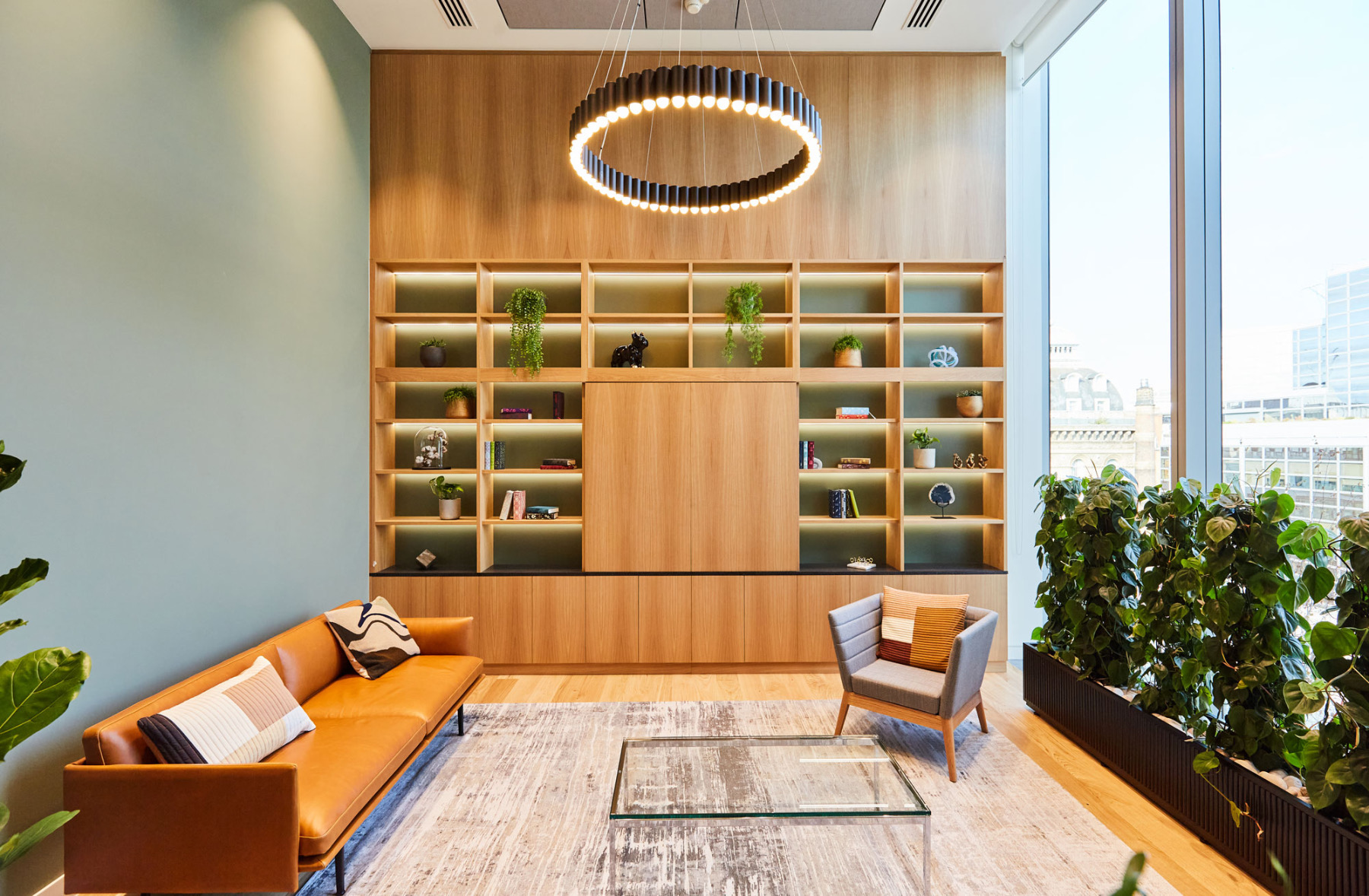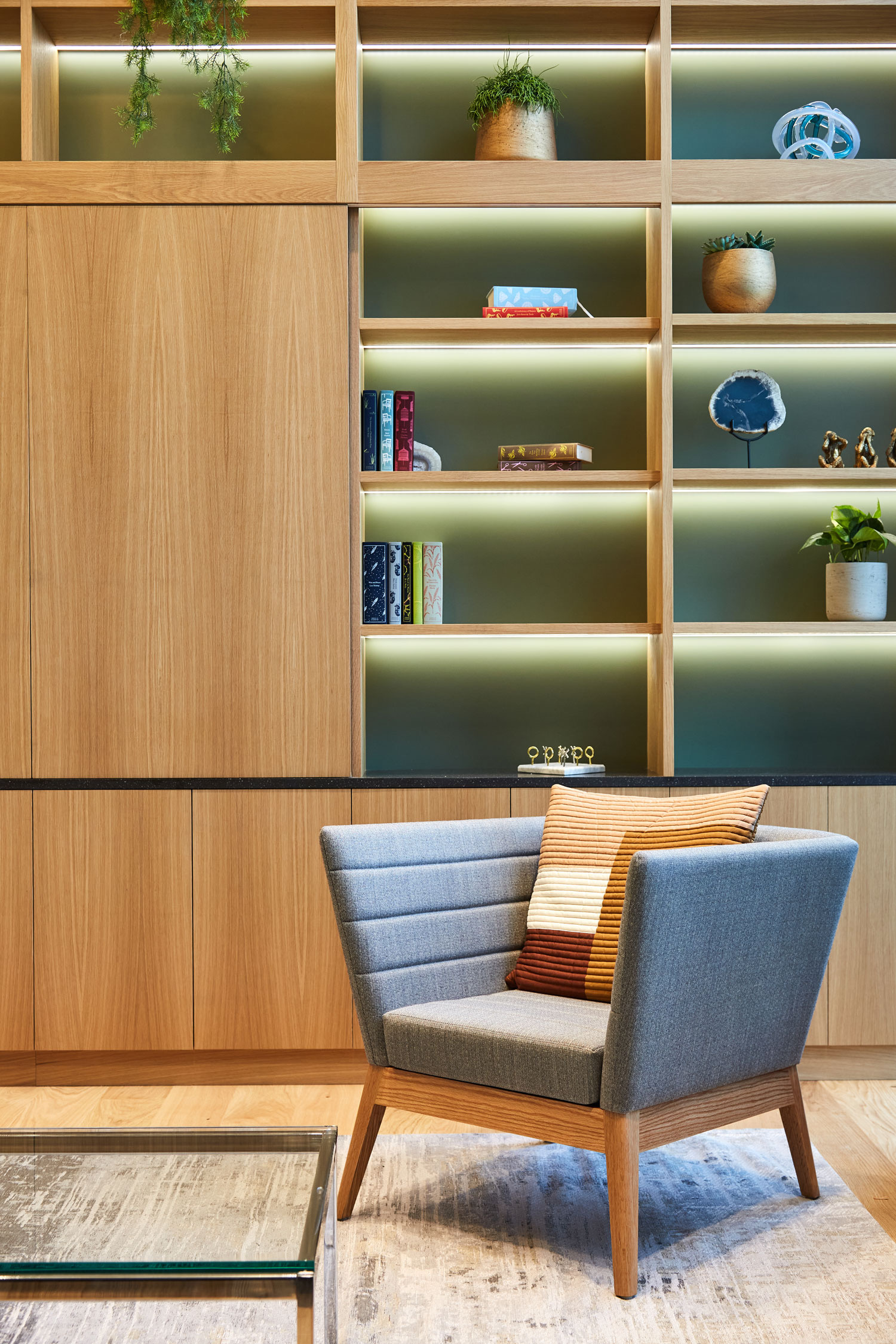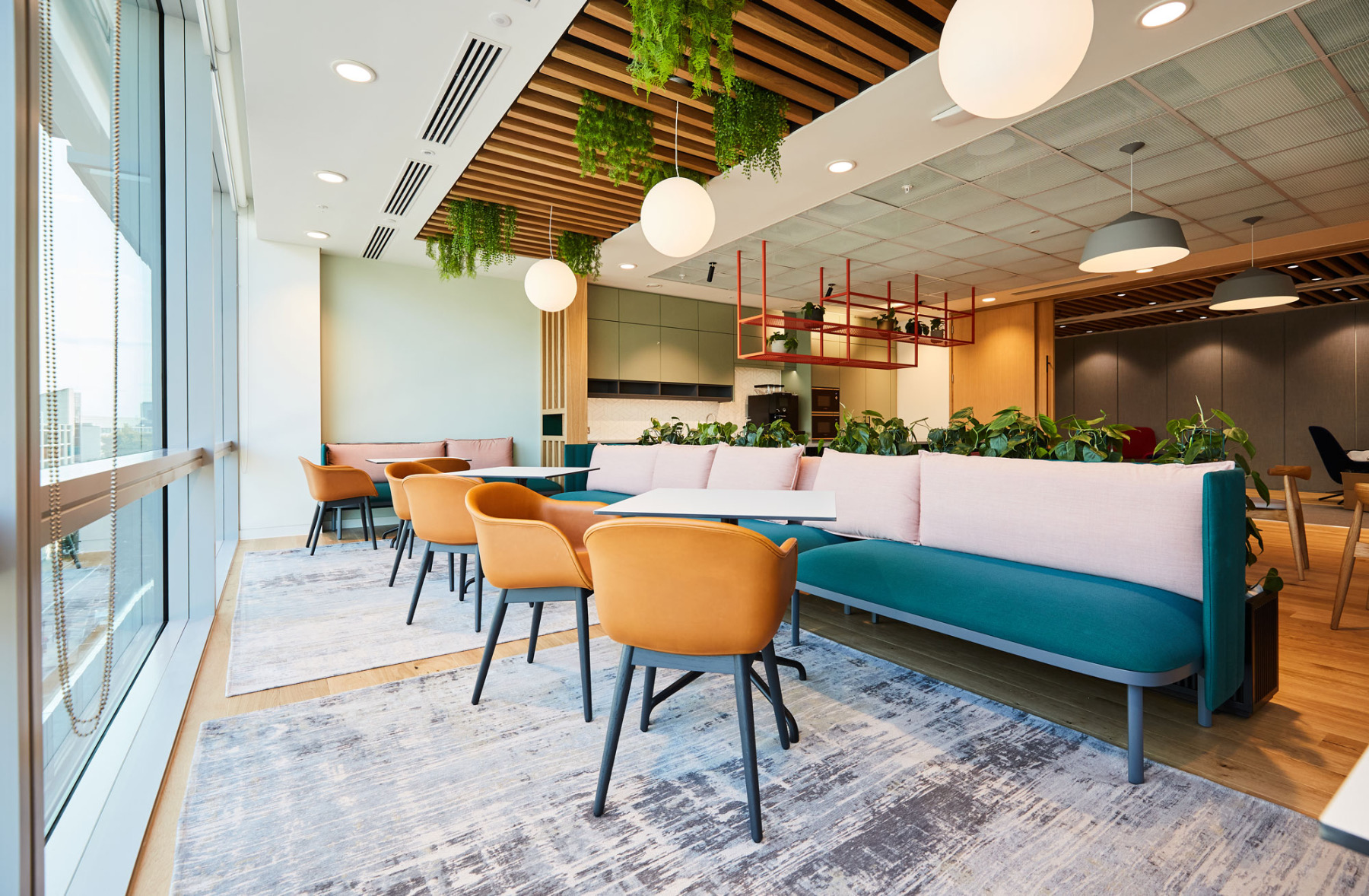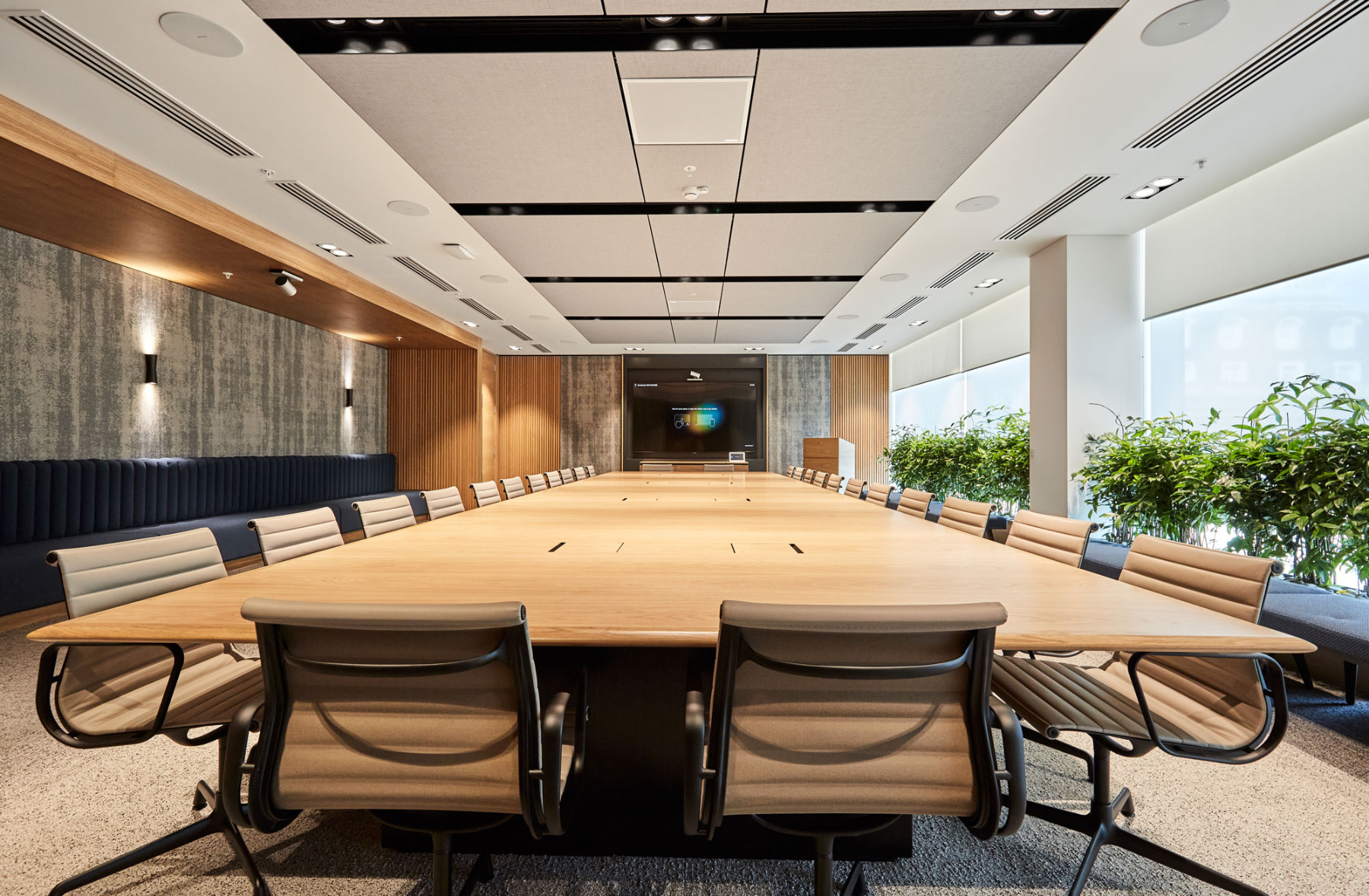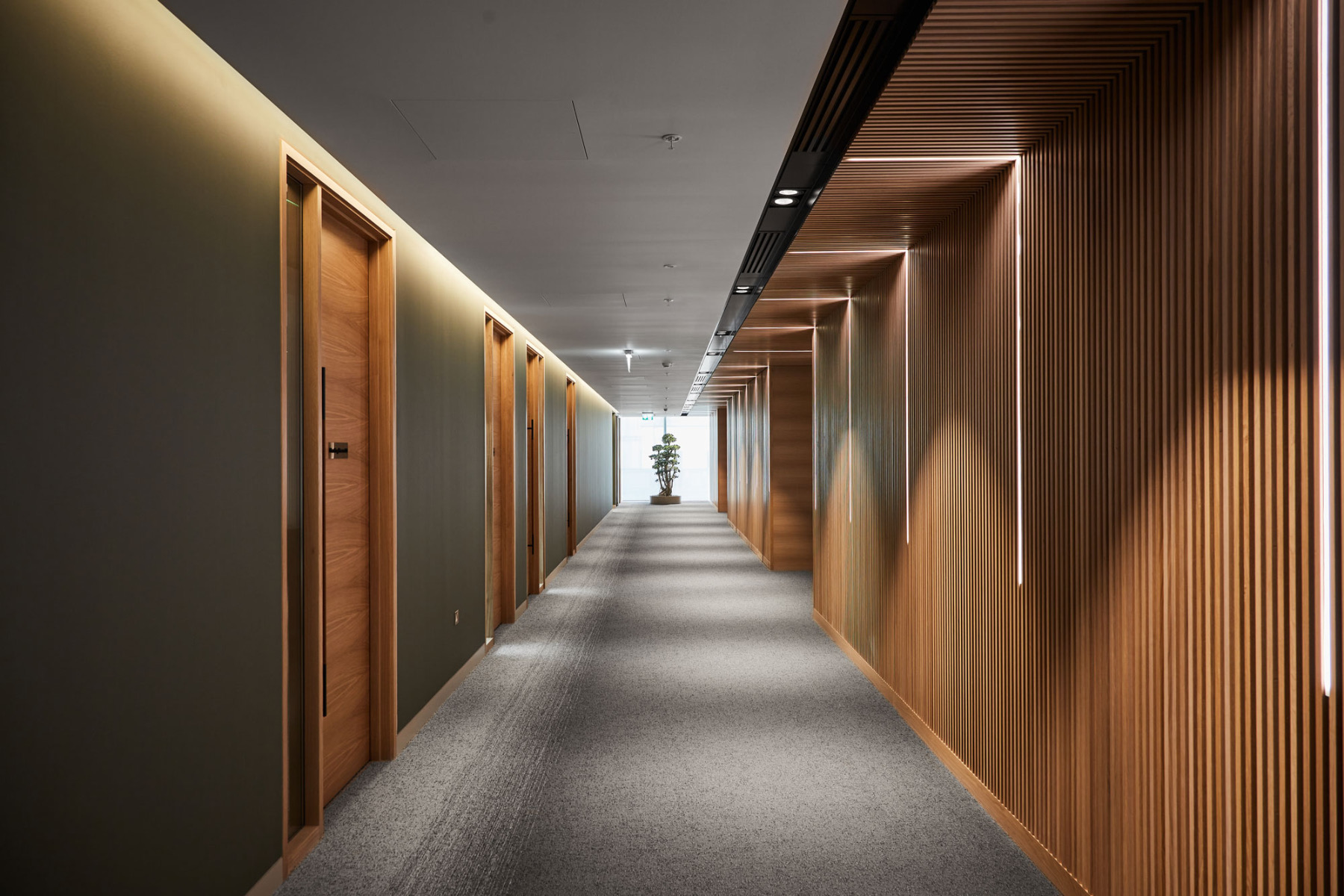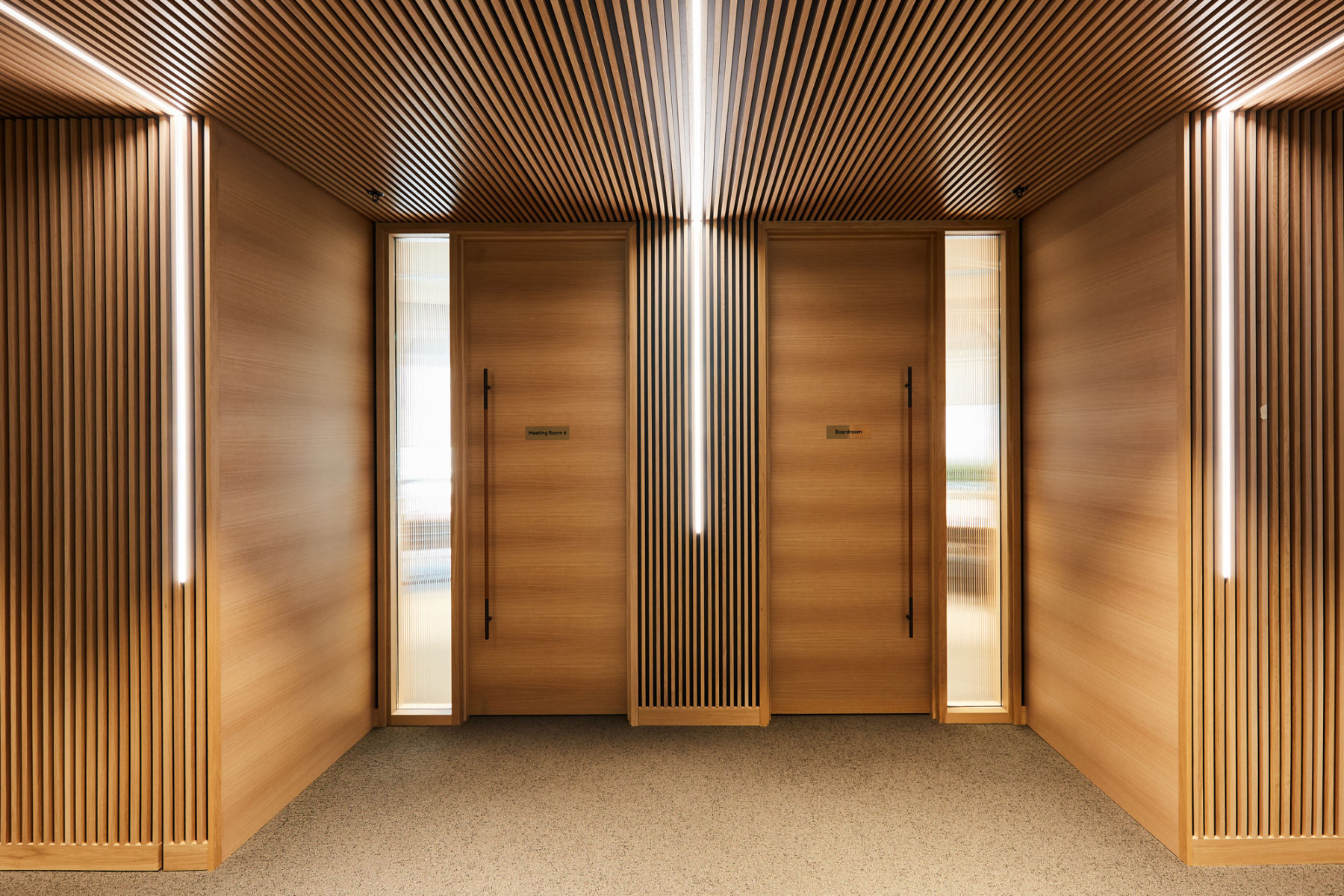 The post Inside Private Financial Services Firm's London Office appeared first on Officelovin'.
Related Products: